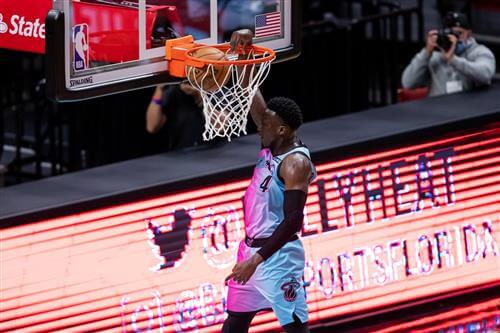 It's decision time.
Each NBA team will make severe tough choices over the 2021 offseason that could determine the direction of the franchise. Some of the decisions are more critical than others, but that's just the nature of the business.
Read More- Karl-Anthony Towns' outlook on trade out of Minnesota
With a preview of the upcoming free agent frenzy, we have showcased the toughest call for each franchise this summer. From extensions to options to everything in between, here is the toughest free agent call that each front office will need to make.
Atlanta Hawks - John Collins
Colling is going to ask for $100 million money despite not having the kind of year that deserves that kind of results. Last season Collins averaged 21.6 points, 10.1 rebounds, and shot over 40% from the three-point range. This year, Collins is averaging 17.6 points, 7.5 rebounds, and shooting slightly above 38% from the three-point range.
The easy decision is that the Hawks should bring Collins back. However, he is an overpay risk. The Hawks should not get tempted to give him more money than what he is worth based on his down season. If the Hawks can bring him back for around $15 million, then that would be fair for both sides.
Boston Celtics - Evan Fournier
The Celtics made a deadline deal to bring in the sharpshooter. After averaging 19.7 points for the Magic, Fournier is averaging nearly 10 points less than what he did in Orlando. That could be the byproduct of playing with better players, but his production would be the lowest in his career since 2013.
Fournier could be a key rotational piece for the team, but could also be a dud. Based on the money, the Celtics are going to have a tough decision on bringing back Fournier.
Brooklyn Nets - Blake Griffin
The Nets will have to deal with Spencer Dinwiddie's player option or Bruce Brown's restricted free agency. The toughest decision will be the decision to bring back Griffin or not. The former All-Star is averaging career lows this season and is 32 years old. How much does he have left to give?