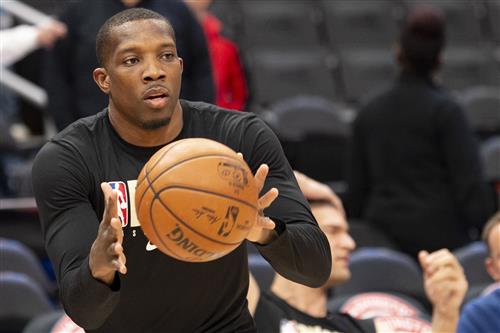 The Bulls are in an interesting position moving forward. They just hired Billy Donovan as their new head coach, as well as Arturas Karnisovas to be the team's executive vice president of basketball operations.
With new leadership and a nucleus of intriguing young talent, Chicago could soon be competitive if all goes well. The franchise could also fall further into a rebuild if they don't make the right player development and roster decisions, so this will be a pivotal next year or two.
The team is in desperate need of on-court leadership, playmaking, and frontcourt depth. Here are five players Chicago can realistically acquire this offseason, both via free agency and trade, to help them rise the ranks of the Eastern Conference.
For the players who would need to be traded for, the Bulls can offer a combination of Lauri Markkanen (should they want to trade him), Otto Porter Jr., Thaddeus Young, Cristiano Felicio, Tomas Satoransky, Kris Dunn, Denzel Valentine, Ryan Arcidiacono, Chandler Hutchison, Luke Kornet, Shaquille Harrison and Daniel Gafford, as well as the 2020 No.4 overall pick and future first and second-round picks if needed.
5. Eric Bledsoe (Trade)
Donovan enjoyed unexpected success in Oklahoma City this season and often ran a three-guard lineup, so he'll likely want to acquire at least one proven point guard for the Bulls, a team void of one. Bledsoe is a reasonably-priced and defensive-minded point guard who can both solidly make plays and score, and if Milwaukee wants to move in a different direction and clear up some cap space, Bledsoe would likely be one of the first players to go.
The 30-year-old Bledsoe is owed about $43 million over the next three seasons. He most likely won't play to the level of his contract by the final year, but the Bulls don't have anyone making significant money besides Porter Jr., whose contract expires after next season.
It's unclear what the Bucks would want in return for Bledsoe, but Dunn, a still relatively-young player with potential, and some other pieces could make it work, especially if the Bucks need to get cap relief. Bledsoe would steady the Bulls on offense and dramatically help their perimeter defense, so he should get strong consideration.
4. Marc Gasol (Free Agency)
Gasol doesn't look like he has many years left in the league, but neither did his brother Pau before he went to Chicago a few years ago. Gasol may want to chase rings at this point in his career, yet the Bulls could offer him more money than most and greatly value his veteran leadership and savvy.
Gasol would also likely get decent playing time alongside the developing Wendell Carter Jr. and Markkanen, both young players in need of guidance by a former All-Star big man. Gasol would also give the Bulls a safety net at the center spot. He's someone who can pass, defend, and spread the floor, all skills that can help give a team a boost off the bench.