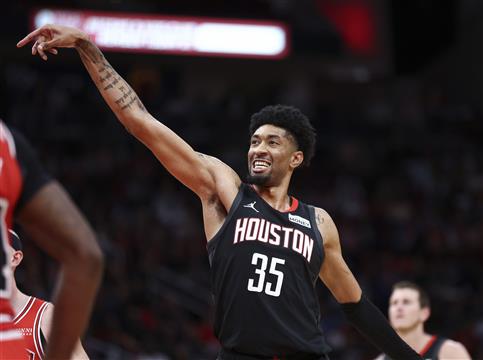 The NBA trade deadline is officially two weeks away (Feb. 10) and while all is silent across the league right now in regards to possible trades, teams are talking with one another about moves that can be made over the course of the next couple of weeks!
With both the trade deadline and All-Star break approaching quickly, now is the time for playoff contending teams to make "last-ditch" moves to try and add talent to their roster, as well as other playoff hopeful teams to try and improve their season's outlook.
Around the NBA, teams are keeping close tabs on the Portland Trail Blazers, Indiana Pacers and Sacramento Kings due to the fact that they are controlling the market as "sellers" at the deadline, but the Philadelphia 76ers are another team that could very well control the pace of trades this season depending on what they do with Ben Simmons.
Big names like Domantas Sabonis, Myles Turner, John Collins, Jerami Grant and Ben Simmons continue to dominate trade rumors, but other key talents like Christian Wood, Buddy Hield, Dennis Schroder and Marvin Bagley III could all wind up being on the move as well.
So what should we expect at the trade deadline this season? Let's take a look at the top trade destinations for Christian Wood, Buddy Hield, Dennis Schroder and Marvin Bagley III with the trade deadline upon us.
Christian Wood Teams Up With Bradley Beal in Washington D.C.
The Houston Rockets are rebuilding right now after trading James Harden last season and they have done a great job at adding young talent to their roster over the last year. Kevin Porter Jr. and Jalen Green are two standout talents in the backcourt and Christian Wood has turned himself into one of the league's most underrated big men in the frontcourt.
Wood signed a three-year, $41M deal with the Rockets ahead of the 2020-21 season and in 86 career games with Houston, Christian Wood has averaged 19.1 points, 9.9 rebounds, 1.0 blocks and has shot roughly 50% from the floor, 37% from three-point range.
There is not an immediate interest to trade away Christian Wood within the Rockets' organization, but he is set to become an unrestricted free agent following next season and there are some concerns within this organization that Wood could entertain other offers around the league.
Trading Wood while his value is high makes a ton of sense for the Rockets and there is no better spot for the 26-year-old big man to end up in than the Washington Wizards.
Bradley Beal is the only elite-level contributor on the Wizards' roster right now and while they have talent in Kyle Kuzma, Kentavious Caldwell-Pope, Spencer Dinwiddie, Montrezl Harrell and a bunch of young talents, Washington is just 23-25 on the season.
After blowing a 35-point lead over the Los Angeles Clippers the other night, it is very clear that the Wizards need to make a big move at the trade deadline and it would not be surprising to see them target a big name like Christian Wood because they desperately need core talent around Bradley Beal.