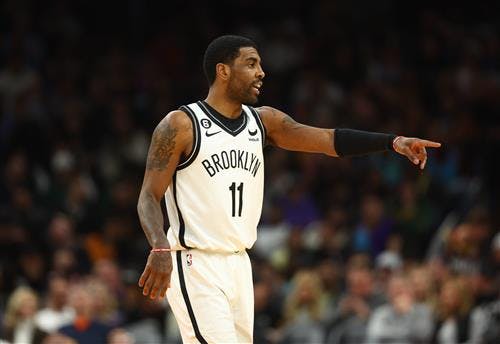 Less than a week from the NBA trade deadline, it's time to dive into the rumor mill and try to suss out where a number of potential moves could land stars like Russell Westbrook, Jae Crowder, O.G. Anunoby and more.
In certain cases (like Anunoby's), there figures to be a number of suitors, so the breakdowns below will reveal which of those makes the most sense for the player in question.
Whether it's fit alongside other stars, a bigger opportunity or simply a fresh start, here are the reasons each of the below should wind up in these designated spots.
O.G. Anunoby - Knicks
With what seems like half the NBA after Anunoby, the 25-year-old defensive whiz who's averaging nearly 17 points per game this season, the team that ultimately wins is going to have to possess a lot of trade ammunition.
The Knicks certainly check this box and have a need for a big, defensive wing who can knock down shots. New York owns four first-round picks from other teams over the next three years in addition to all of their own firsts moving forward. There's enough young talent on this roster to pique the interest of Toronto as well.
After missing out on Donovan Mitchell last offseason, the Knicks could now trade multiple first-round picks to add Anunoby to a starting five that features Jalen Brunson, R.J. Barrett, Julius Randle and Mitchell Robinson.
D'Angelo Russell - Clippers
The Wolves may not want to trade Russell, but his upcoming free agency could scare them into making a deal. A Russell-Kyle Lowry swap doesn't look like it will happen given the Miami Heat's improved play, meaning Minnesota should call up the Clippers instead.
Russell would be a strong third scoring option in a return to Los Angeles, solidifying a point guard position that's been a revolving door between Reggie Jackson, John Wall and Terance Mann.
The Clippers can also build a package (Jackson, Luke Kennard and draft picks?) that could intrigue the Wolves enough to agree to a deal.