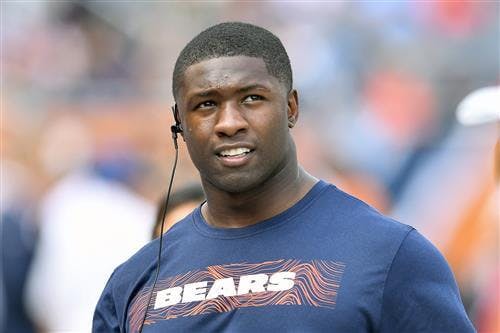 Roquan Smith's time with the Chicago Bears may soon be coming to an end. The All-Pro linebacker officially requested a trade out of the organization on Monday due to a lack of productive contract talks. Smith is entering the final year of his deal and noted that the Bears "new front office regime doesn't value me." The 25-year-old also said the organization has not been negotiating in good faith to this point and triggered his trade request.
With Smith now on the block, our attention turns to where he may be suiting up next in the NFL. Whatever team acquires Smith would be getting one of the best, young off-ball linebackers in the league. He is one of just six players in league history to have 500 or more tackles, 10-plus sacks, and five or more interceptions in his first four seasons. With that in mind, he should have plenty of suitors.
Below, we highlighted a handful of destinations that could make sense for Smith as he embarks on a new chapter of his career.
5. Dallas Cowboys
Jerry Jones is never afraid to make a big splash, so we can never count the Cowboys out when a player of Smith's caliber goes on the block. Leighton Vander Esch re-signed with Dallas this offseason on a one-year, $2 million deal, so they aren't committed to the former first-round pick long-term despite him currently sitting atop the depth chart at the middle linebacker spot. Vander Esch has also had durability problems throughout his career, so this is very much an area the Cowboys could look to improve upon as they head into a 2022 campaign where expectations are sky high.
Inserting a player of Smith's caliber could also free up superstar linebacker Micah Parsons and have him spend more time coming off the edge as a pass rusher, thus raising the overall ceiling of Dallas' defense.
Not only that but creating a young core that consists of Parsons, Smith, and cornerback Trevon Diggs could be pillars of the Cowboys defense for the next decade.