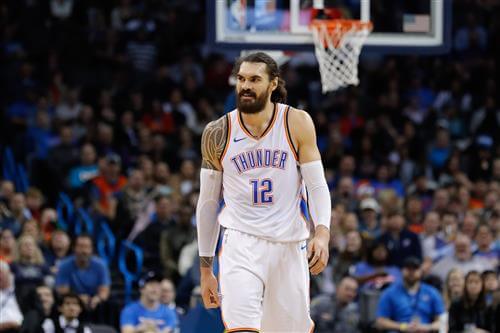 The Los Angeles Clippers on Tuesday became the second straight team to blow a 3-1 series lead to the Denver Nuggets this postseason. The team crumbled in the second half of all of the three final games, lacking a sense of urgency and looking discombobulated as their title hopes slipped away.
For a team many picked to win the Finals this season, the Clippers have plenty of soul and player searching to do this offseason. Montrezl Harrell and Marcus Morris are both free agents and L.A. unlikely keeps both, so the team has to look for new big men to re-tool for another playoff run.
In addition to their offensive woes in the fourth quarter, L.A. desperately needs more interior defense and rebounding to compete with the bigger teams in the west like the Lakers, Mavericks and Nuggets. Here are five big men the team can target this offseason based on the minimal assets L.A. has left from the Paul George trade.
Some of the following players can be signed in free agency, but for those who would need to be traded for, the Clippers can offer a combination of Patrick Beverley, Lou Williams, Ivica Zubac, Rodney McGruder, JaMychal Green, Landry Shamet, Mfiondu Kabengele and Terance Mann, as well as a couple of future second-round picks.
5. Marc Gasol (Free Agency)
If all else fails, Marc Gasol is an easily-acquirable center for the Clippers this offseason. He's nearly 36 years old and struggles more and more to score and defend pick-and-rolls, but the former champion and Defensive Player of the Year is still an adept passer and interior defender.
He may not want to accept a mid-level exception to play for a contender since he just won a ring, yet L.A. could offer him a similar role to what Gasol had in Toronto that would make him feel comfortable. The team would need him to play 20-ish minutes per game when Zubac sits and rebound and defend. He's capable of hitting triples when he's in rhythm as well, which should give more spacing for Kawhi Leonard and Paul George to operate. Gasol's superb passing for a big man could also allow for more off-ball movement, which the Clippers desperately need.
Gasol's age and physical limitations make him the least desirable of this bunch. He still can, however, contribute to a championship-level team in spurts, if nothing else because of his high basketball I.Q. and championship experience.
4. Tristan Thompson (Free Agency)
If the Cavaliers decide to keep Andre Drummond next season, Tristan Thompson's career in Cleveland is likely done for the foreseeable future. His rebounding, high-motor and defensive versatility will surely be sought after in free agency, and the Clippers should do everything they can to convince him to maybe take a little less money in exchange for another chance at a championship.