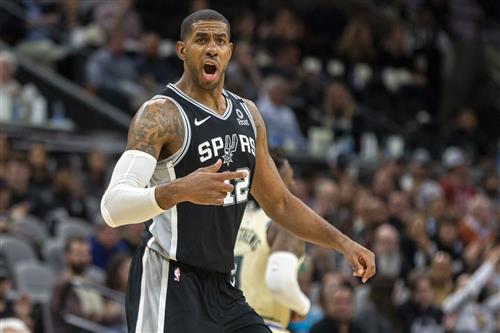 The Rockets are title contenders, even without a prototypical center in the rotation. The Rockets went small by trading Clint Capela and will try to shoot their way to an NBA title. This may be a risky strategy since their defense and rebounding might take a hit in the playoffs.
Importantly, Eric Gordon has had yet another setback with an ankle injury that will keep him sidelined for at least two weeks. After an impressive few seasons with the Rockets, he is beginning to show decline due to attrition. Even when he has been healthy, he hasn't been very good.
The Rockets need to acquire the perfect pieces to fit their small-ball lineup, and the writing might be on the wall for Eric Gordon. Not to mention, the Rockets have some attractive trade pieces in Robert Covington, P.J. Tucker, and future second-round picks. The picks can be valuable and the details are as follows, per Real GM:
2020 second-round draft pick from Memphis
Memphis' 2020 2nd round pick to Houston (via Chicago) protected for selections 31-55 (if this pick falls within its protected range and is therefore not conveyed, then Memphis' obligation to Houston will be extinguished)
2021 second-round draft pick from Philadelphia
Houston has the right to swap its 2021 2nd round pick for Philadelphia's 2021 2nd round pick
2024 second-round draft pick from Golden State
Golden State's 2024 2nd round pick to Houston (via Atlanta)
Here are the stars the Rockets can acquire to form a potential superteam.
5. Harrison Barnes
14.7 PPG, 4.8 RPG, 2.4 APG, 45.9% FG
Harrison Barnes is a perfect piece in a small-ball lineup because he has the size to defend the bigs and the agility to switch out onto small guards. The Rockets need versatile defenders, so Barnes fits the bill here.
He is a decent scorer and is best used as a recipient to a ball-dominant guard like James Harden or Russell Westbrook. As a catch and shoot player, Barnes fits the Rockets system. Shooting 38.3% from three, the Rockets can add yet another wing player to their ranks.
4. Aaron Gordon
14.4 PPG, 7.6 RPG, 3.7 APG, 43.3% FG
Aaron Gordon is an athletic beast at the four spot, but can potentially be a five in the Rockets system. He has the vertical to go up and grab rebounds and the strength to bang with bigs. Gordon is particularly effective in a versatile lineup because he can guard smaller players as well.