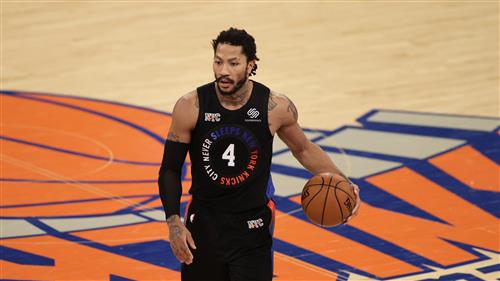 Derrick Rose is a point guard that has had a long journey throughout his NBA career. Even though he is not the MVP that he was, he is still an extremely capable point guard, that can be a floor general on a team. Derrick Rose is one of the reasons the New York Knicks have had a revival this season, and his role in their success cannot be understated.
Despite his success with the New York Knicks, it is possible that Derrick Rose could choose to test free agency. Despite the fact that the Knicks are good, they are far from competing for a title. It would make sense that a veteran like Derrick Rose would like to go to a place where he would have a chance to win an NBA championship. Here are the best destinations for Derrick Rose this offseason.
5. Dallas Mavericks
The Dallas Mavericks have been rumored to be looking for another ballhandler next to Luka Doncic in the past. Derrick Rose fits that bill perfectly. Derrick Rose is still a capable shot creator and playmaker and would give the Dallas Mavericks another capable scorer next to Luka Doncic. Luka Doncic is one of the best up-and-coming superstars in the league, and playing with him would give Derrick Rose a good shot at a championship.
The Mavericks could also be an opportunity for Derrick Rose to become a full-time starting point guard, something that he hasn't done in a while. The Dallas Mavericks would provide Rose with a bigger role than some other contenders, and perhaps he could be even better than he's been in a 6th man role.
4. Los Angeles Clippers
The Los Angeles Clippers are a team that is clearly a contender. Assuming Kawhi Leonard stays after this season, they will continue to be a contending team. Derrick Rose is a player that would give the Clippers a solid third scoring option behind Kawhi Leonard and Paul George, giving them another shotmaker who thrives in the clutch. Derrick Rose has plenty of playoff experience, which could be useful on a contender like the Clippers.