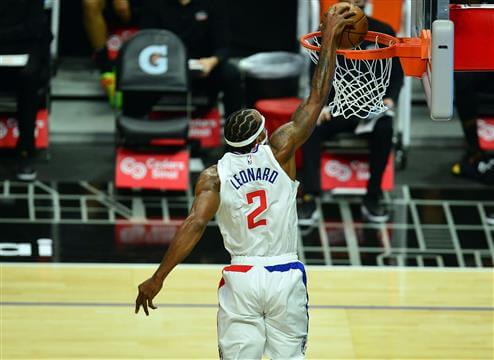 It is safe to say that Kawhi Leonard has earned a spot for himself at the all-time greats table.The way he handles himself on the court has made him arguably one of the best small forwards of the modern game. However, he still needs to secure a few more rings in order to maintain his spot. After failing to win the title for the second season running, there have been some rumors that he is looking for greener pastures.
On top of all the speculation, Kawhi has now declined his player option which effectively makes him an unrestricted free agent this offseason. This decision was a long time coming since he hinted on doing this before the start of this season.
Declining his player option is most definitely a calculated risk taken by Kawhi Leonard. He knows that a player of his caliber will not go unnoticed in the free agency rather he will see a significant rise in his earnings in the league, irrespective of the franchise he chooses. Today, we take a look at some of the potential landing spots for Kawhi Leonard this offseason.
Miami Heat
Having struggled massively in the last season, the Miami Heat are looking towards conducting a large-scale revamp of their entire team structure, and that includes signing high-quality players this offseason. Having declined his player option, Kawhi Leonard looks as their best bet.
Alongside Jimmy Butler and Adebayo, Leonard will provide technical support and some much-needed flair in the offense, something that was evidently missing last season. Apart from that, the Miami Heat also have the cap space to accommodate such a massive deal. All the signs point in one direction, now it's up to the administrations to decide.
Dallas Mavericks
As of now, the Dallas Mavericks look the keenest on signing Kawhi this offseason. They already have a star in Luka Doncic, and plan on offloading a handful of players in the coming weeks. The time looks right for Leonard to join this team as they look forward to becoming title challengers.