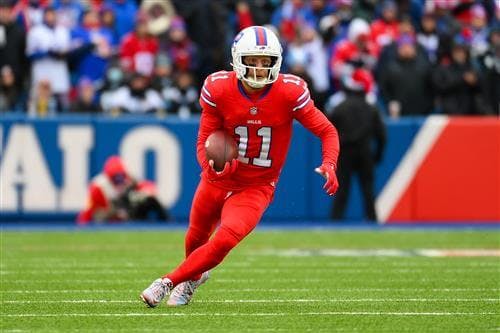 Now that NFL training camps are underway, there might be more urgency for some of the unsigned players to secure a new contract. As veteran players, they might not be inclined to be there for all of training camp, but they also might want to find the right situation that will set them up to be productive in 2022.
There are a handful of proven wide receivers who should be of interest, but there are veteran offensive linemen and an all-time great tight end among the players still on the free agent market.
Odell Beckham Jr.
Although the 29-year-old wide receiver suffered a torn ACL in the Super Bowl, he played well enough with the Rams last season to generate plenty of interest. He's not necessarily the guy who put up 1,300-plus yards in his first three seasons but would be a valuable contributor in a supporting role for just about any contender. Of course, this is based on Beckham being healthy.
J.C. Tretter
A 31-year-old center and guard who has strong grades and is super durable, playing every snap in 16 games for five straight seasons. He is not a player who should be a depth addition, he is more a quality center who could help a team like Tampa Bay, who just lost center Ryan Jensen to injury.
Duane Brown
Even at 36-years-old, the five-time Pro Bowler remains a reliable starting left tackle and that is still highly valued. It might not be a long-term investment, but for a team needing stability at an important position, Brown is a viable option.
Cole Beasley
The 33-year-old slot receiver had a career-high 112 targets for Buffalo last season, tying a career high with 82 receptions. He has a very specific niche, running short routes, but has thrived in that role, putting up at least 65 catches in each of the past four seasons. That could play with many teams in 2022.