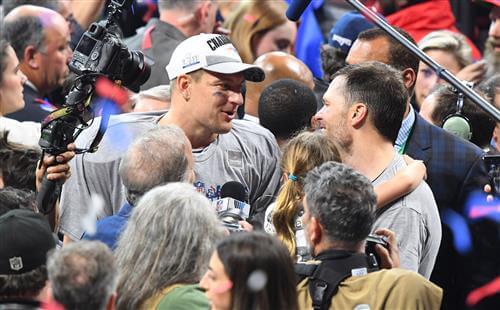 Rob Gronkowski is a mama's boy.
The future Hall of Fame tight end said the "main reason" he came out of retirement to play with the Tampa Bay Buccaneers was due to his mother, Diane, being nearby in Florida.
"You know, everyone keeps asking me 'Did Tom (Brady) get you to Tampa?'" the 31-year-old Gronkowski said on Friday's airing of "The Ellen Show." "Well, of course it didn't hurt that Tom went to Tampa, you know, and the opportunity to go to Tampa was there too. But you know, Tom was like the appetizer, and then there's a few other reasons.