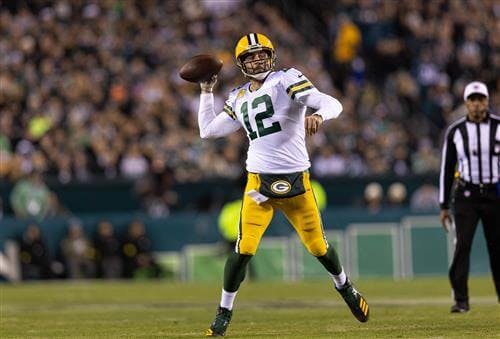 It's been believed the NFL quarterback carousel could never spin as wildly as it did last offseason when Tom Brady briefly retired, Aaron Rodgers toyed with retirement, and Russell Wilson and Deshaun Watson headlined a flurry of trades.
It can't happen again, right? Especially not so soon?
Not so fast.
As personnel departments honestly assess their rosters with an eye toward the offseason, it's paramount to compile a series of possible plans. The answer isn't always in the draft or free agency, so there's been a recent trend to move veteran QBs for a massive haul of assets.
All scenarios must be considered, and the potential QB dominos will start at an appropriate place.
Tom Brady
Brady, who will be a free agent for the second time in his career, must first decide if he wants to continue playing. At this point, his plans remain a total mystery.
If Brady wants to return for a 24th season as a 46-year-old, he shouldn't rule out the idea of joining a third team. The Buccaneers have taken a major step back on offense this season without Bruce Arians at head coach or much of a ground game, so Brady should seek assurances from the decision-makers of an improved schematic plan and upgrades on the offensive line.
Otherwise, there are four natural locations for his next spot, starting with his hometown 49ers. They're well-coached by Kyle Shanahan, and they've got a championship-caliber roster. While they've also got a potential franchise quarterback Trey Lance in waiting, the 49ers should favor a proven veteran over an inexperienced QB, regardless of Lance's astronomical potential.
And then there's Brady's longtime offensive coordinator Josh McDaniels and the Raiders. If Brady has concerns over the Bucs offense or adjusting to Shanahan's complex scheme, he'd surely be attracted to the familiarity of McDaniels' system. However, the Raiders absolutely must improve their offensive line, and they've got to be much better defensively to be viewed as a Super Bowl contender, so those might cause hesitation for Brady.
But what about Derek Carr? He's been good, not great this season, but it's hard to be a consistently productive quarterback without a good line. There's also an understandable adjustment period with a new offensive system.
If the Raiders don't net Brady, they might believe Carr will be even better in 2023. And if they do land Brady, Carr would have solid trade value, likely in the range of a first-round pick.
Don't discount the Titans, either. Brady has remained extremely close with Tennessee coach Mike Vrabel since their time together with the Patriots, and that roster is also built to keep contending. They're tough, and they play the right way. That'll be appealing to Brady.
But for the Titans, can they be comfortable trading quarterback Ryan Tannehill and assuming $18.8 million in dead cap money? It'd take an aggressive series of moves, but Vrabel and general manager Jon Robinson have built an aggressive team. They should easily control the AFC South with Brady.
And finally — maybe hold onto your phone with two hands for this one — don't ever write off the Patriots.
Brady and Bill Belichick still have an abundance of respect for one another. They've made points to say it publicly on multiple occasions since the QB departed for Tampa. They also spent 23 minutes together in the visiting locker room at Gillette Stadium following Brady's return in 2021 — an appointment they set up prior to the game.
The Patriots are slated to have more than $50 million in cap space in 2023, so they can again address their flaws, this time on the heels of a couple impressive draft classes.