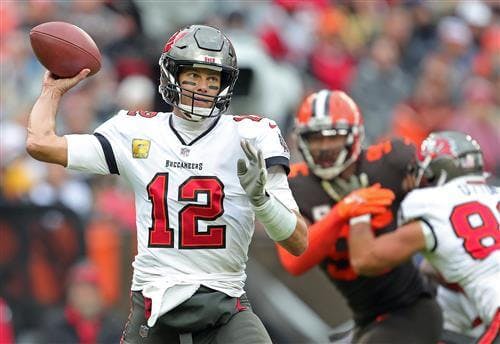 Brady signed a one-year, $15 million contract with the Bucs this offseason, so he'd be free to sign with any team in 2023 free agency.
He retired this past offseason but 40 days later, he would make his return. Brady's first season post-unretirement hasn't gone the way the NFL superstar expected it to, but his passion for the game might be enough to keep him around for longer than just this season.
Now that he is free from marriage after a divorce from Gisele Bundchen, it now begs the question of if he'll play another season.
During Monday's episode of Brady's SiriusXM podcast Let's Go! with Tom Brady, Larry Fitzgerald and Jim Gray, his co-host asked if he would "at least be back" next year before bringing up "the 18-game portion of that win streak." In response, the 45-year-old athlete cracked a joke, "That's right, that's right. I'm on borrowed time anyway, so."
Brady would add he "loves competing still," his plans for the future are "day-to-day, game-to-game at this point." Brady said he's "just focused on what we need to do to improve this week and go out and practice."