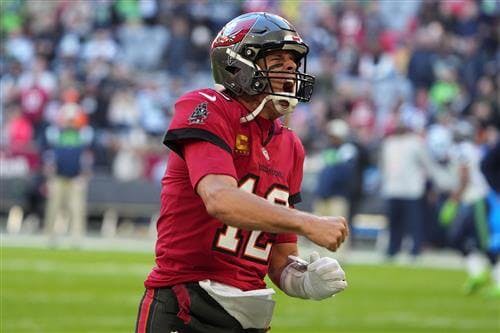 On Wednesday, The Athletic's Jeff Howe kicked the hornets' nest by suggesting Tom Brady could maybe return to the New England Patriots this offseason once he hits free agency. The article in question here, titled "Brady to Patriots? Rodgers to Jets? Let's explore what could be another wild NFL offseason at QB," is not based on Howe's insider reporting. It is not sourced. It is a speculative article whose sole purpose is to break down the juiciest end possibilities for this offseason's crop of high-profile quarterbacks.
Howe makes this clear. And yet! Due to his current position as a national NFL reporter and his past as a Patriots beat writer, Howe's writing has sent the Brady-back-to-the-Patriots conversation (previously nonexistent) into overdrive. And I hate to pop the bubble before we can really get started, but there is no chance in hell Brady comes back to New England.
The reasoning for his potential return in The Athletic's article is basically that you can never count the Patriots out of doing anything, no matter how insane it may appear. Which is true. It is quite likely there is no animosty between Bill Belichick and Brady, no matter how much we the people wish it to be so, and lord knows Robert Kraft would be over the moon paying Brady a king's ransom again to play at Gillette Stadium.
But why on Earth would Brady want to do that? Sure, he'd be treated like Odysseus returning to his kingdom but he's never been in the NFL for that sort of thing. Brady is still playing because he has to prove he can still win, a never-ending quest that loops over and over. And the current makeup of this Patriots team is almost the exact opposite of what Brady wants and needs.