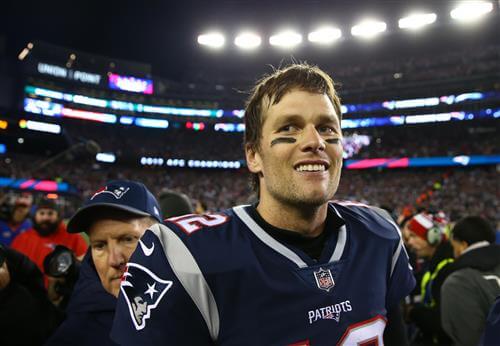 New England Patriots quarterback Tom Brady may have teased a time frame for his eventual retirement while posting a comment on Instagram.
ESPN shared a statement Brady made to Oprah Winfrey about how he's contemplating wrapping his NFL career now more than he has in the past and thinks he's "seeing that there's definitely an end coming, sooner rather than later."
In the comments section of the post, Brady wrote "Cuarenta y cinco," which translates from Spanish to 45.
This wouldn't be the first time Brady threw out age 45 as the point at which he'll seriously consider hanging up his cleats for good.