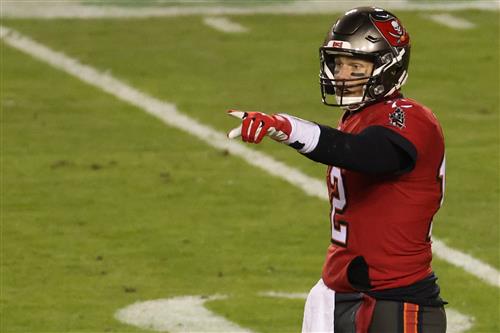 This is something directly from a Philip K. Dick novel. All-time great quarterback Tom Brady turning down an opportunity to play for the Tampa Bay Buccaneers after opting to leave the New England Patriots following a brilliant 20-year career.
It almost happened, and it would have changed the dynamics around the NFL in a big way.
"I think that people still underestimate how close Tom Brady was to signing with the New Orleans Saints up until he ultimately decided on the Bucs," ESPN NFL insider Jeff Darlington noted on Wednesday. "I know that that's gonna be a statement that people try to question. It's the truth."
Say what? As Brady was taking his free-agent "tours" back in March of 2020, the Saints had another first-ballot Hall of Fame quarterback in Drew Brees on the roster. Is there a chance that Brees' retirement would have been expedited by a year if Brady opted to join forces with Sean Payton in New Orleans? It's possible.