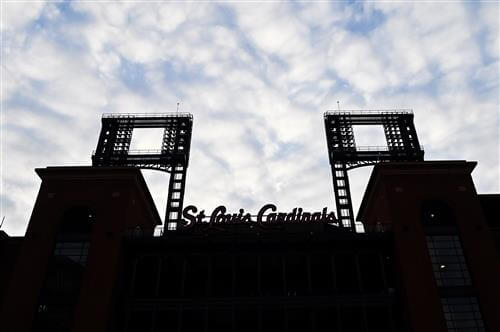 Among the sadder sights in a world without baseball will be the barren stretch of asphalt that is Race Street in downtown Cincinnati at midday Thursday. There will be no marching bands, no pickup trucks carrying grand marshal commissioner Rob Manfred, parade ambassador Johnny Bench and Reds pitchers Sonny Gray and Anthony DeSclafani, no kids cutting school the way their parents and grandparents did, and no restorative powers that come with the return of baseball on a day forecast to be 67 degrees and partly sunny.
Opening Day is the longest-running and perhaps most meaningful societal ritual in American professional sports. Part of its enchantment is the calendar itself. Out from the gelid, gray grip of winter, we are granted official passage into the open, golden arms of spring. We fill ballparks across the country in our zest to—remember this?—gather outdoors in the growing light of day.
Nowhere is this import greater than in Cincinnati. The Queen City is home to baseball's first professional team and a charter member of the National League, host city for Opening Day baseball 130 times in the past 132 years, and host to an Opening Day parade for the past 130 years, the past 100 of which have been known as the Findlay Market Parade thanks to the support of local shopkeepers. Due to the coronavirus pandemic, there is no parade Thursday.
The day was supposed to begin with the defending world champion Nationals playing in New York against the Mets, and the worst team from last year, the Tigers, playing in Cleveland against the Indians. Gerrit Cole will not make his Yankees debut against the Orioles in Baltimore. Christian Yelich will not be back in the Brewers' lineup against the Cubs in Milwaukee. Anthony Rendon will not make his Angels debut in his hometown, Houston, against those disgraced Astros. The Giants will not renew their rivalry against the Dodgers in Los Angeles. There is no first pitch against the St. Louis Cardinals at 4:10 p.m. at Great American Ball Park. There is no Opening Day.