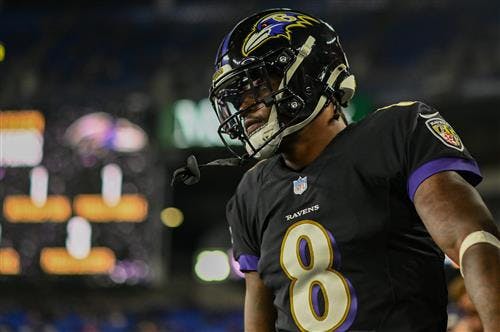 If the massive divide between the Baltimore Ravens and superstar quarterback Lamar Jackson were to continue to be insurmountable, there is a likely time frame when trade conversations with other teams would start to pick up steam.
Following a Divisional Round loss to the Cincinnati Bengals last month, the Ravens made it clear their top priority this offseason is to lock Lamar Jackson into a long-term contract extension. While the 26-year-old will technically become a free agent soon, he isn't expected to hit the open market with the organization planning to slap an exclusive franchise tag on the QB.
However, despite previous negotiations last summer, various reports claim that the Baltimore Ravens and Jackson — who does not have an agent and represents himself — have not gotten any closer on terms for a contract.