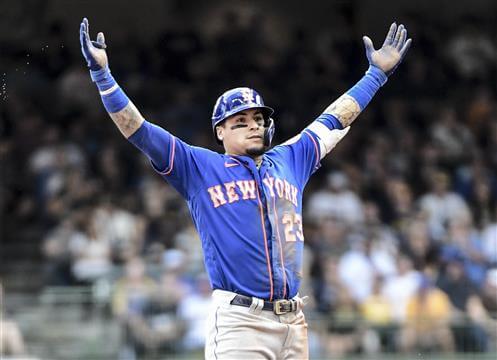 While the Detroit Tigers have been heavily linked to Carlos Correa this offseason, it appears the club is also considering another free-agent shortstop.
The Tigers have reportedly had contract discussions with Javier Baez over the last several days, according to MLB Network's Jon Morosi. It's unclear what this means for the club's pursuit of Correa.
Correa is believed to be Detroit's top target at shortstop this winter because of his relationship with former Houston Astros manager A.J. Hinch, who managed him from 2015-19.
However, it's not surprising the Tigers are seeking out other options, especially with the possibility that Correa signs somewhere else.