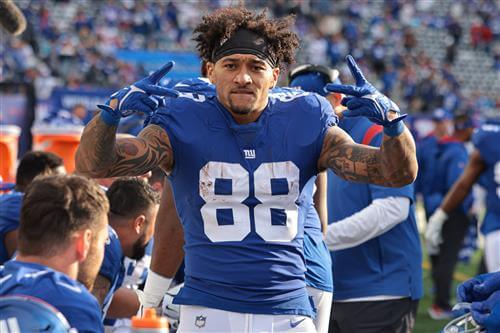 The NFL trade deadline comes next week. With its rapidly approaching arrival comes everyone's favorite part of the calendar: rumor season!
To whit, ESPN's Jeremy Folwer and Dan Graziano reported today that New York Giants tight end and former first-round pick Evan Engram is being eyed by multiple teams around the league. New York is in the midst of another lost season and Engram has failed to live up to any expectations, so he makes sense as a candidate to benefit from a change in scenery. Per ESPN:
Multiple teams are interested in Giants tight end Evan Engram. There's genuine affinity league-wide for his skill set despite the lack of elite production. The Giants could be faced with a decision on him.