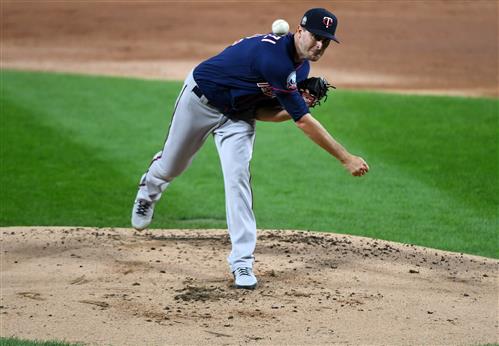 Jake Odorizzi is coming off a brutal 2020 run with the Minnesota Twins. He was limited to four starts due to numerous injuries and posted a 6.59 ERA across those outings. At the same time, he's a year removed from posting a 3.51 ERA and 178 strikeouts across 30 starts in the 2019 Major League Baseball season.
Odorizzi has something to prove and should cash in on a short-term, prove-it contract like the ones fellow right-handers Chris Archer (one-year, $6.5 million deal with the Tampa Bay Rays) and Corey Kluber (one-year, $11 million deal with the New York Yankees) corralled this offseason given his 2020 campaign.
Jake Odorizzi is the most compelling starting pitcher remaining on the free agent market and is capable of returning to being a reliable, middle-to-top-of-the-rotation starter. Here are three teams who should pursue his services.
Oakland Athletics
It has been a rough offseason for the A's with Marcus Semien, Liam Hendriks, and Robbie Grossman departing the Bay Area. The A's can continue to retool by adding Odorizzi to manager Bob Melvin's pitching staff.
Outside of Chris Bassitt, the 2020 A's had no starting pitchers who brought the heat every fifth day. While Sean Manaea and Frankie Montas could very well bounce back next season, Odorizzi would prop up their rotation with a veteran commodity — albeit he's coming off a turbulent season of his own.