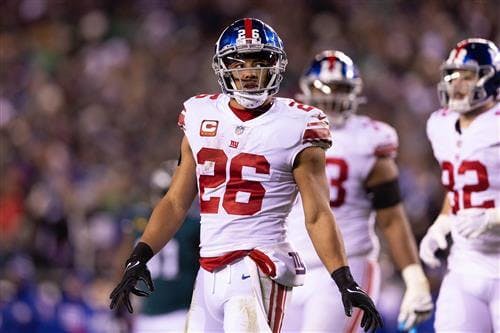 The New York Giants have several big decisions to make during free agency this offseason, the two biggest being the futures of Daniel Jones and Saquon Barkley. Reports over the holiday weekend indicate a growing possibility that Jones will receive the franchise tag while the team negotiates a long-term agreement. Mike Florio of Pro Football Talk wrote over the weekend that Jones' astronomical asking price would make the tag an easy decision for New York:As one source explained it, it's the latter. Jones wants more than the Giants have offered. Possibly as much as $45 million per year, or more.

The Giants could respond by simply applying the franchise tag to Jones. The non-exclusive level would cost them $32.416 million, and it would allow him to try to sign with another team — if that team is willing to give up a pair of first-round picks to get him.

The window for applying the tag opens in two days. The Giants then will have two weeks to do it. At this point, that's what the Giants are likely to do.
This is probably the right move but it would mean that Barkley hits the open market with no surefire way for Big Blue to retain him. Barkley appears to like playing for the Giants and even publicly acknowledged that his injury history will make things tough for him in negotiations, so it seems very possible and even likely that he'll stay with New York.