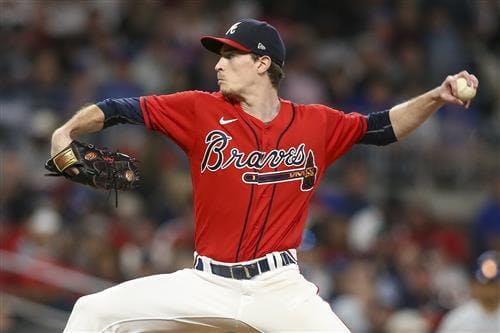 The MLB offseason has been wild so far. Rather than dragging out like last offseason did with the lockout taking place, teams have been spending big amounts of money to land the top free agents on the market. And on the trade market, it's looking like we could see another big name player pop up on the trade block in Atlanta Braves ace Max Fried.
Fried is coming off the best season of his career with the Braves (14-7, 2.48 ERA, 170 K, 1.01 WHIP) and ended up finishing second in the National League Cy Young race. Fried is clearly one of the best pitchers in the game, but with Atlanta's payroll rising after their trade for Sean Murphy, it sounds like Fried's name has popped up on the trade block.
It would be a shock to see Fried dealt considering how good he's been for Atlanta recently, but it can't be ruled out this offseason. Fried is set to hit free agency after the 2024 season, so if the Braves opt to not sign him to a long-term deal and trade him instead, here would be the three best landing spots for Fried.
3. Chicago White Sox
The Chicago White Sox didn't have a good 2022 season, and the start to the offseason hasn't been very good for them either. They lost their longtime first baseman Jose Abreu to the Houston Astros, and the front office hasn't exactly done much to reinforce the notion that they can bounce back after a tough 2022 season early on in the offseason.
Chicago is expected to be a bit more active on the trade market, and if they want to make a big move to shore up their roster, swinging a deal for Fried would be just what the doctor ordered. The White Sox already have a de facto ace in Dylan Cease, and if Lucas Giolito and Lance Lynn can put together bounce back campaigns, Chicago could have one of the best rotations in the MLB.