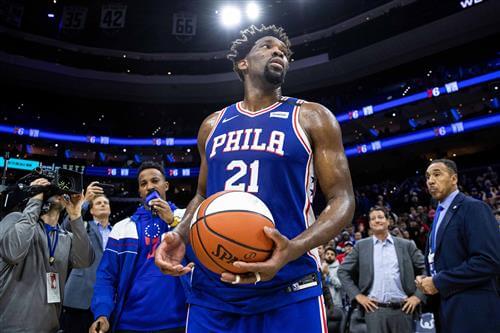 Just one season after making the NBA Finals, the Golden State Warriors finished 15th in the West with the league's worst record at 15-50. Considering the obstacles they faced this season (which included injuries and offseason losses), their poor performance isn't exactly shocking — and it likely won't last very long.
With Steph Curry, Klay Thompson, and Draymond Green set to return at full strength by the start of the next campaign, there is nothing holding them back from returning to the title-contending state they've been used to since 2015.
Moreover, with the pieces in place to make a significant move, we can expect the Warriors to be on the hunt for opportunities to improve their roster. In one particular scenario pointed out by Josh Schrock of NBC Sports Bay Area, they could use Andrew Wiggins, Eric Paschall, and a few picks to bring in Philadelphia's Joel Embiid.