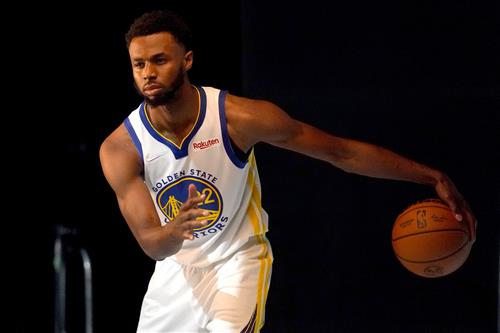 The Golden State Warriors have some options if they want to make a trade moving forward during the 2021-22 NBA season. This is a team that is hoping to return to contention as they continue to get healthy. If they want to make a move, the Oklahoma City Thunder could line up well with what they have to offer.
The Warriors missed the postseason in each of the last two seasons. This is because the team has been hit hard by injuries. Klay Thompson missed the previous two years with different injuries. Steph Curry returned last season and led the league in scoring.
He almost led a mediocre unit to the playoffs but fell short in the play-in portion. With Thompson returning, the Warriors have a chance to get back near the top of the Western Conference, which is where they have gotten comfortable over the years.
The Thunder are on the other side of the spectrum. They have been the ultimate rebuilding team and this is because Sam Presti has been loading up on draft capital. The Thunder have had some big names over the years and gotten first-round picks in return — including the likes of Russell Westbrook, Paul George, and Chris Paul.
Oklahoma City remains far from contention in the West but that does not mean that they will not try to add future pieces. Shai Gilgeous-Alexander signed an extension this offseason and now the Thunder can work on putting the necessary pieces around him.
This is a particular deal that could help both sides get to where they want to be. Let's take a look at a potential trade that could happen prior to the NBA trade deadline in the regular season between the Oklahoma City Thunder and Golden State Warriors.
Oklahoma City Thunder Receive: G/F Andrew Wiggins
Golden State Warriors Receive: C Derrick Favors, F Kenrich Williams, 2022 First Round Pick (via LAC), 2022 Second Round Pick
Andrew Wiggins has been viewed as the biggest trade piece for the Golden State Warriors for the last year or so. The COVID-19 vaccine mandate situation intensified those talks but since he received the vaccination, those have since calmed.
Wiggins would be the centerpiece of this deal and Golden State would be able to get a return. Moving on from Wiggins' contract to a team like the Oklahoma City Thunder with massive cap space to operate with would sharply reduce the obscene luxury tax payments Golden State faces.
With Thompson returning, there is little room for Wiggins and it would benefit the Warriors more to get a return in any potential trade.