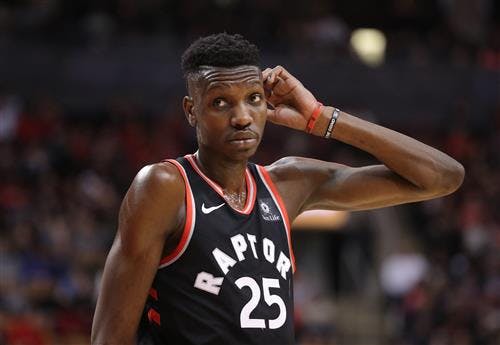 The Toronto Raptors have looked surprisingly good to begin the 2021-22 NBA season given that Kyle Lowry is now in Miami and Pascal Siakam just returned to the lineup after offseason shoulder surgery, but at the same time, they have underutilized Chris Boucher in their frontcourt to begin the season.
Last season, Boucher emerged as one of the better bench players in the league, finishing the season ranking 13th in the league in total points off the bench, but Toronto has not played him as often as they should.
With Precious Achiuwa, OG Anunoby, Scottie Barnes and Khem Birch all getting time in the frontcourt this season, Boucher's minutes are down -10.9 compared to last year and his scoring is down -8.4 as a result.
Now in the final year of his contract, Chris Boucher still holds some value to teams across the NBA as a energetic bench threat in the frontcourt, so could the Raptors take this opportunity to trade Boucher ahead of the trade deadline?
It definitely makes sense for them to leverage the 28-year-old big man right now, especially since his value is still somewhat high after the "Sixth-Man" season he had last year. Only owed $7M in the final year of his deal, a team like the Minnesota Timberwolves could be interested in making a move for Boucher.