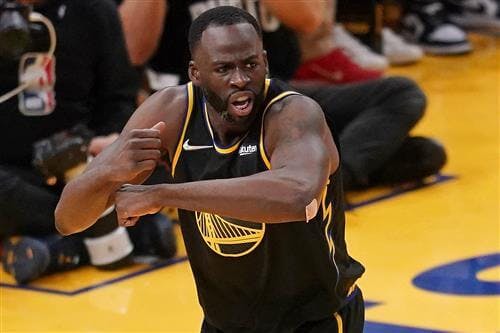 It's been said that all good things must come to an end. The same holds true in the NBA.
Moreover, it's true. We don't mean to be morbid or overly philosophical, but life itself ends. Whatever it is you're hoping will last forever, you should begin to come to terms with a harsh reality: it won't.
A team at the peak of a dynasty is not likely to think about the end. In their minds, they'll be dominating the NBA forever. Unfortunately, as we know, that isn't the case.
Lately, the Golden State Warriors have been face-to-face with reality. Yes, they just won an NBA championship. At the same time, they're about to face a significant financial crunch.
Moreover, there have been reports of tension within the team lately.
The Warriors may be looking at the beginning of the end. Could they trade Draymond Green in light of those circumstances?
Golden State Warriors Receive: G/F Joe Harris, F Royce O'Neale, 2028 First-Round Pick (Top 5 Protected – BKN)
Brooklyn Nets Receive: F/C Draymond Green