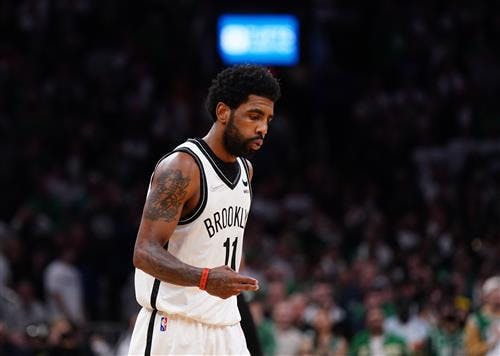 You've got to strike while the iron is hot. The best NBA front offices do it.
When an opportunity presents itself, seize it. Sometimes, that means taking advantage of someone's misfortune. You shouldn't do that in your personal life – that would make you a psychopath.
On the other hand, in the cutthroat world of business, sometimes you can't afford to have feelings.
The NBA is a big business. Teams need to capitalize when other teams find themselves in a disadvantageous position. With that said, sometimes, two teams in such a position can help each other.
For example, take the Brooklyn Nets. At 5-7, they've been wildly disappointing this year. Meanwhile, at 5-7, so have the Minnesota Timberwolves.
Could these two sides strike a deal that benefits them both this summer?
Brooklyn Nets Receive: G D'Angelo Russell
Minnesota Timberwolves Receive: G Kyrie Irving