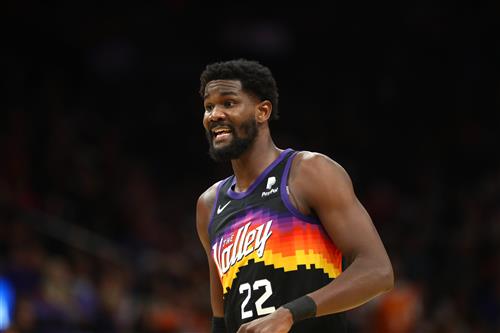 For the first time in nearly a decade, the New York Knicks are entering the NBA regular season with expectations. This is a team that finished fourth in the Eastern Conference season to go with 41 wins. Now, they are looking to build on that performance and get back to the postseason.
The Knicks were eliminated in five games by the Atlanta Hawks last season. This was because they struggled to put the ball in the basket when it mattered most. The front office went out and signed Evan Fournier and Kemba Walker to free-agent deals.
This should improve the team on the authentic end of the floor along with Julius Randle and RJ Barrett. The New York Knicks need to prove that last season was not a fluke and they can do so by improving further.
A storyline that is going to continue to grow is Deandre Ayton. The Phoenix Suns gave a contract extension to Mikal Bridges but Ayton was left without one, which raises some eyebrows as the center was able to put up the best year of his career with Chris Paul running the show.
Paul signed a new four-year deal this offseason that will keep him in Phoenix long-term. The Suns could be looking for a new center if a deal with Ayton is not reached.
This means Ayton might be available in a trade at some point this season. Here is one potential deal that could land him in New York at some point.
New York Knicks Receive: C Deandre Ayton
Phoenix Suns Receive: C Mitchell Robinson, F Obi Toppin, G Alec Burks, 2022 First Round Pick, 2023 First Round Pick (via DAL)
Deandre Ayton would be an immediate upgrade for the New York Knicks at the center position. Mitchell Robinson has struggled to stay on the floor and has a limited offensive game.
Ayton would be the centerpiece of this deal going back to the Big Apple to improve the frontcourt right away.
Robinson would have to leave the return as the Phoenix Suns need a replacement big man. They would also get Obi Toppin, who was a first-round pick of the Knicks last year, and Alec Burks.