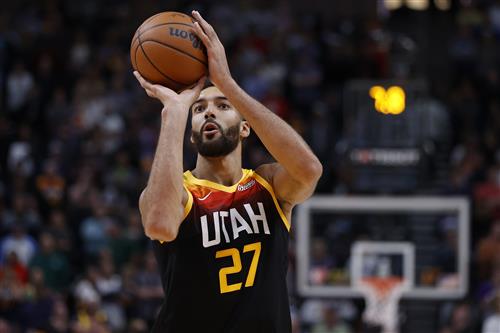 There have been a lot of ups and downs for the Brooklyn Nets throughout the last few NBA seasons. There must be some tough decisions made in the offseason.
The Nets landed Ben Simmons in a midseason trade that sent James Harden to the Philadelphia 76ers. So far, Simmons has been unable to return to the floor. The Nets got swept out of the first round of the playoffs by the Boston Celtics.
It was not the ending a team featuring Kevin Durant and Kyrie Irving expected. Instead, perhaps it could lead to another blockbuster deal in the offseason.
The Utah Jazz are another team that could be making a big move after an underwhelming season. The Jazz have been one of the best teams in the Western Conference for years now but have been unable to take that next step toward a championship. Once again, it was an early exit for Utah, and this could be the final straw.
The duo of Donovan Mitchell and Rudy Gobert has been unable to get in Utah to where they want to be. After years of a rocky relationship, the front office might choose which star they want to build around. In a guard-driven league, Mitchell might be the correct choice.
Let's look at any potential NBA trade scenario involving the Brooklyn Nets and Utah Jazz that would feature Rudy Gobert and Ben Simmons swapping teams.
Brooklyn Nets Receive: C Rudy Gobert
Utah Jazz Receive: G/F Ben Simmons, C Nicolas Claxton
In this NBA trade scenario, the Brooklyn Nets and Utah Jazz would engage in a pretty straightforward swap featuring Rudy Gobert and Ben Simmons.