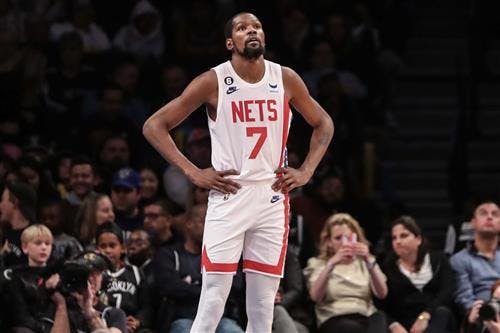 It's nice when something exceeds your expectations. Sometimes, NBA teams exceed our expectations as well.
Suppose someone drags you to a movie. It doesn't look like your thing – you're willing to go, but you don't expect to like it. Next thing you know, you're holding back tears in a dark theatre. The movie exceeded your expectations.
We may expect a team to lose, but typically, that team holds itself to a higher standard. If all goes well, they win in spite of our expectations.
The Utah Jazz have certainly exceeded expectations in 2022-23. At 6-2, they've been one of the most pleasant surprises in the NBA.
Most fans expected them to tank this season, but the Jazz could opt to ride their recent wave of success instead.
Could they defy expectations by trading for Kevin Durant?
Brooklyn Nets Receive: G Collin Sexton, G/F Malik Beasley, G/F Talen Horton-Tucker, 2023 First-Round Pick (UTA), 2025 First-Round Pick (CLE via UTA), 2026 First Round Pick (MIN or CLE via UTA), 2027 First-Round Pick (UTA), 2028 First-Round Pick (Swap – UTA), 2029 First-Round Pick (UTA)
Utah Jazz Receive: F Kevin Durant