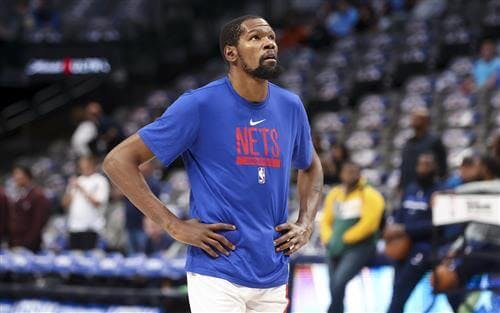 Sometimes, you can say something that's difficult to take back. The same holds for an NBA trade request.
You may regret it. After all, you don't actually hate that person – you're just angry. Still, those words may linger for much longer than the time it took you to say them.
Players make them, and sometimes, they take them back. Still, fans don't forget them, and organizations don't either.
For example, look at Kevin Durant's trade request this summer. Nobody could forget it.
Meanwhile, with the Nets off to a disappointing 4-7 start, some are wondering whether Durant will issue another one.
Here's a blockbuster deal that sends him to the Heat in the event that he does.
Dallas Mavericks Receive: G/F Ben Simmons
Brooklyn Nets Receive: F/C Bam Adebayo, G/F Tim Hardaway Jr., F Davis Bertans, 2023 First-Round Pick (MIA), 2025 First-Round Pick (DAL), 2028 First-Round Pick (MIA), 2029 First-Round Pick (Swap- MIA)
Miami Heat Receive: F Kevin Durant