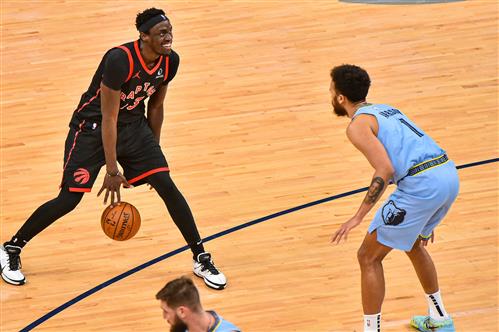 The Memphis Grizzlies had a wonderful 2020-21 season. They surprisingly crashed the Western Conference playoffs, earning the 8th seed via the NBA Play-In Tournament. They defeated the San Antonio Spurs and Golden State Warriors to earn that spot and a first-round matchup with the Utah Jazz.
After winning Game 1 against the Jazz, Memphis would lose four in a row to be eliminated. However, the season should still be thought of as a success. The Grizzlies have a lot of young players and the future is very bright.
This offseason, there were some expectations that the front office would look to build on this success. Instead, they took some short-term hits to improve the long-term outlook.
They took on salary from the New Orleans Pelicans to land some extra draft capital. They didn't operate as a team looking to improve immediately would, as a lot of their moves had an eye on the future.
But, what if they were saving up to make a big splash before the regular season? Say, for an All-Star such as Pascal Siakam? There have been some rumors centered around Siakam being on the move, but it would take a lot for the Raptors to consider moving him.
Could the Grizzlies have a package that would pique their interest? Let's take a look at this hypothetical deal between the Grizzlies and Raptors with Siakam as the centerpiece.
Toronto Raptors Receive: F/C Jaren Jackson, F Kyle Anderson, G De'Anthony Melton, UTA 2022 First-Round Pick, (Top-6 Protected), LAL 2022 First-Round Pick (Top-10 Protected), MEM 2023 Second-Round Pick
Memphis Grizzlies Receive: F Pascal Siakam, TOR 2025 Second-Round Pick, TOR 2026 Second-Round Pick
The Memphis Grizzlies were a surprise entrant into the 2021 NBA Postseason and would like to make themselves permanent members. Executing this trade with the Toronto Raptors would help them achieve that goal.
In this deal, the Grizzlies acquire All-Star power forward, Pascal Siakam, from Toronto. Siakam fits the mold for the exact kind of player that Memphis wants as a hard-nosed, two-way guy that gets it done on both ends of the court.