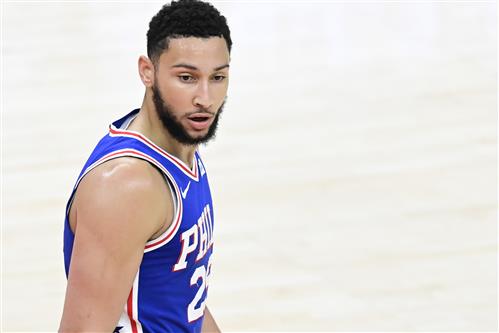 When will the standoff between the Philadelphia 76ers and NBA All-Star Ben Simmons come to an end? Your guess is as good as anyone's, as no one has a clear timeline for when things could start moving toward a resolution.
Simmons remains away from the team as he works on his mental and physical well-being. A back injury was reported, which he was working with the team on improving. However, he also told the team that he was not mentally ready to return to the court, but will not accept their help in the process.
As a result, the 76ers have been fining Simmons. After stopping the fines for a short period, they have been doing it consistently for weeks. He has surpassed $10 million in fines for every game that he missed.
Given how long this has gone on, it is hard to imagine Simmons changing his stance now. He is likely in this for the long haul, just as Philadelphia has made it clear that they are. With both sides dug in, a trade is likely the only outcome that will resolve this.
The 76ers have a specific list of players they are looking to acquire in exchange for Simmons. Could there be players on the Golden State Warriors on that list? The Warriors were one of the teams Simmons reportedly would be interested in landing with.
How could he make his way there? Let's take a look at this crazy trade that would land Simmons in the Bay Area.
Golden State Warriors Receive: G/F Ben Simmons, G Isaiah Joe, F Paul Reed
Philadelphia 76ers Receive: F Andrew Wiggins, C James Wiseman, G Moses Moody
It would be hard to imagine the Golden State Warriors and Philadelphia 76ers, at this stage, coming together on a deal. In the offseason, it was mulled about, but things have changed a lot since then.
The Warriors are now the No. 1 team in the NBA and their focus could have shifted. However, there could be some real appeal in adding a 25-year old with the upside of Ben Simmons to the mix.
In this deal, the Warriors go for the blockbuster trade many expected them to do during the offseason. They acquire Simmons along with Isaiah Joe and Paul Reed, who is added so that the roster totals are at the league requirement.