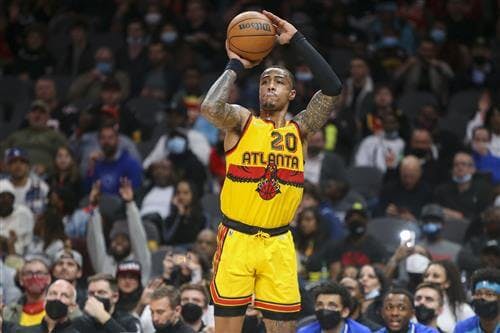 It was another poor start for the Boston Celtics but things appear to be turning around a little bit as the NBA trade deadline approaches. Now, the team sits with a 25-24 record but still ranks just ninth in the Eastern Conference with Jayson Tatum and Jaylen Brown shouldering a heavy load.
The Celtics are hovering around .500 and fighting for a postseason spot in the Eastern Conference. This is a franchise that is used to contending for titles but it seems as though they have plenty of work to do.
Jayson Tatum and Jaylen Brown lead the way but the front office did not find a way to put the right players around them. Marcus Smart and Robert Williams signed contract extensions in the offseason and this was the extent of the action. The point guard position is weak and the Celtics could use some more frontcourt depth.
This is where the Atlanta Hawks come into play. If the Celtics have been disappointing, then this season has been an absolute catastrophe for the Hawks. They are far removed from their Eastern Conference Finals' appearance even though it was just last season.
The Hawks have fallen behind in the standings and are currently 12th in the East. This is not where they expected to be when both Trae Young and John Collins signed contracts in the offseason. Young will stick around but there could be some other names on the trading block for Atlanta.
If this is the case, the Boston Celtics could line up well in a deal. Let's take a closer look and see how Boston and Atlanta might be able to get a deal done.
Boston Celtics Receive: F John Collins
Atlanta Hawks Receive: G Marcus Smart, G Josh Richardson, 2022 First-Round Pick