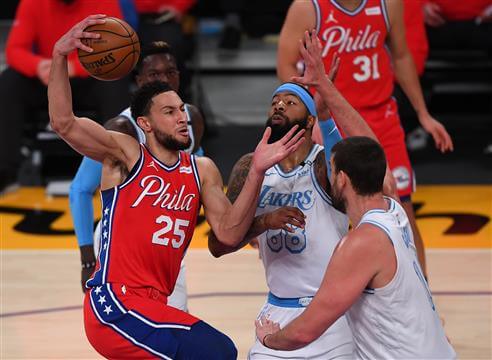 With Zion Williamson and Brandon Ingram, the New Orleans Pelicans have had two NBA All-Star-level players the last two seasons, but they have not made the playoffs because of their lack of supporting talent. However, after adding Jonas Valanciunas, Devonte' Graham, and some other key talents for depth, the Pelicans finally have a solid enough looking team that could compete for a playoff spot.
While they are a solid franchise in the Western Conference, the Pelicans have only made the playoffs twice in the last ten seasons. This organization finally looks like they can contend for a playoff spot in the Western Conference, but at the same time, this franchise has been known always to be open to building for the future at the same time.
The Pelicans will enter the 2021-22 season with one of the younger teams in the league in terms of total years of experience, so could they possibly look to expand on their youthful core while also contending for a playoff spot by leveraging Brandon Ingram while his value is high?
There were some trade rumors earlier in the offseason that Ingram could be on the move, but nothing ever developed trade-wise for him around the NBA.
Now, with Ben Simmons on the trade market and the Philadelphia 76ers looking to replace him with another All-Star level player, it is not far-fetched to believe that the Sixers would entertain the idea of adding Brandon Ingram to their roster. If they did this, Ben Simmons could go to New Orleans, but what if he went to Minnesota instead?
Let's take a look at a hypothetical three-team trade consisting of the Philadelphia 76ers, New Orleans Pelicans, and Minnesota Timberwolves that would happen before the 2021-22 season and involve the likes of All-Stars Brandon Ingram, Ben Simmons, and D'Angelo Russell.
New Orleans Pelicans Receive: G D'Angelo Russell, G Malik Beasley, MIN 2022 1st Round Pick (Top-3 Protected), MIN 2024 1st Round Pick (Unprotected), PHI 2023 2nd Round Pick
Philadelphia 76ers Receive: F Brandon Ingram, F Jaden McDaniels, MIN 2025 1st Round Pick (Swap, More Favorable to PHI)
Minnesota Timberwolves Receive: G/F Ben Simmons, G Tomas Satoransky, F Wenyen Gabriel
Trading Ben Simmons before the start of the season seems more and more likely for the Philadelphia 76ers, but where will he end up? The Sacramento Kings, Toronto Raptors, Cleveland Cavaliers, Golden State Warriors, San Antonio Spurs, and Minnesota Timberwolves have all shown interest. Still, Minnesota seems to be the team "all-in" on the idea of trading for the former No. 1 overall pick.
Not only would he make their team 10x better on defense, but Ben Simmons would join the likes of Anthony Edwards and Karl-Anthony Towns, two other former No. 1 overall picks who could create a powerful trio in the Western Conference.
The Timberwolves do like what they have with D'Angelo Russell, but his health is definitely a yellow flag for them long-term, which is why they could be open to moving him, especially if they get Ben Simmons in the process to replace him.
D'Angelo Russell only played in 42 games last year due to injuries, but over the last three seasons, he has averaged 21.1 points, 6.5 assists, 1.1 steals, and has shot 37.2% from three-point range. When healthy, Russell is one of the better iso-guards on offense in this league, and he could be a really solid running-mate next to Zion Williamson in the New Orleans Pelicans' attack.
New Orleans would also end up with Malik Beasley, who has played really well since joining Minnesota during the 2019-20 season. In 51 total games with the Timberwolves, Beasley has averaged 19.9 points, 4.6 rebounds, 2.3 assists and has shot 40.6% from three-point range, making him a key perimeter threat for the Pelicans to utilize.
The Philadelphia 76ers will give up Ben Simmons for nothing, which is why they will need another high-level talent in return for him. D'Angelo Russell is not a player they are interested in. Still, they should definitely entertain the idea of adding Brandon Ingram because he is 24-years-old and an All-Star talent on the wing.
Since joining the New Orleans Pelicans ahead of the 2019-20 season, Ingram has made the All-Star game once, won a Most Improved Player award, and has averaged 23.8 points per game in back-to-back seasons. He is exactly the kind of dual-threat talent the 76ers need next to Joel Embiid, which is why they could definitely show interest in this trade, especially since they get Jaden McDaniels too.
If the New Orleans Pelicans are willing to get involved, this could be a trade that works out for both the 76ers and Timberwolves, but would this trade make sense for all three teams to make ahead of the 2021-22 season?