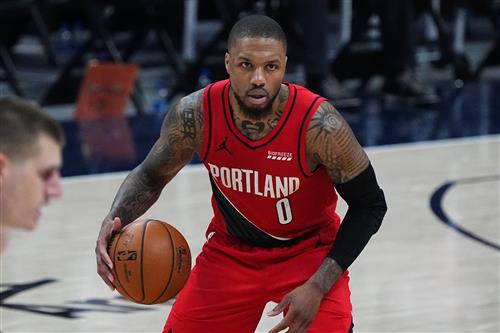 The New Orleans Pelicans have had an eventual NBA offseason. Their roster is going to look a lot different during the 2021-22 season than it did after the 2020-21 season.
After missing the postseason for the third consecutive year and fifth time in the last six years, the Pelicans are looking to shake things up. The team has a transcendent star in Zion Williamson and it is about time that they start winning some games as there are already reports surfacing that his family does not want him in New Orleans.
Mending that relationship is imperative for the organization. After what they just went through with Anthony Davis, they cannot afford to have another star force his way out so quickly. So, getting aggressive in upgrading the roster is what David Griffin and the front office should do.
They cleared some cap space, trading Eric Bledsoe and Steven Adams to the Memphis Grizzlies in exchange for Jonas Valanciunas. The teams swapped 2021 first and second-round picks, and New Orleans sent the Lakers' 2022 pick to Memphis as well.
Armed with more cap space, New Orleans was rumored to be after Kyle Lowry, but he went to the Miami Heat instead. They had the money to match an offer sheet for Lonzo Ball, but they agreed to a sign-and-trade with the Chicago Bulls as Ball signed a four-year, $85 million deal.
Replacing Ball at point guard will be Devonte' Graham, who the Pelicans acquired in a sign-and-trade with the Charlotte Hornets. New Orleans sent a future first-round pick to Charlotte in the deal. Finding a long-term answer will be a subject to monitor in NBA trade rumors going forward.
Could the organization be planning an even bigger move with the cap space they opened up? A move for Portland Trail Blazers star point guard Damian Lillard would be quite an aggressive move to use the newfound space on and give Williamson a running mate to get the team back on track.
What could an NBA trade scenario for Damian Lillard look like? Here is the best package the Pelicans can offer for Lillard.
New Orleans Pelicans Receive: G Damian Lillard
Portland Trail Blazers Receive: F Brandon Ingram, G Nickeil Alexander-Walker, G Kira Lewis, 2022 First-Round Pick (via LAL), 2024 First-Round Pick, 2025 First-Round Pick Swap, 2026 First-Round Pick
In this hypothetical deal, the New Orleans Pelicans land a new All-Star running mate for Zion Williamson in Damian Lillard. New Orleans now has two pillars to build their franchise around, but the price to acquire Lillard is a steep one.
Brandon Ingram is the centerpiece of this deal. Ingram is turning 24-years old in September but has already established himself as a premier point forward and two-way star in the NBA. He made his first All-Star game in 2020 and has developed into an excellent player in New Orleans.
After being acquired in the Anthony Davis blockbuster, Ingram has produced at a high level with the Pelicans. He has averaged 23.8 points, 5.5 rebounds, 4.5 assists, 0.8 steals and 0.6 blocks in 34.1 minutes per game. The former Duke product gives Portland a building block for their future.
Nickeil Alexander-Walker and Kira Lewis would do the same. Alexander-Walker was selected with the No. 17 pick in the 2019 NBA Draft and took a nice jump in his second season in the NBA. He has the looks of a strong rotation player.