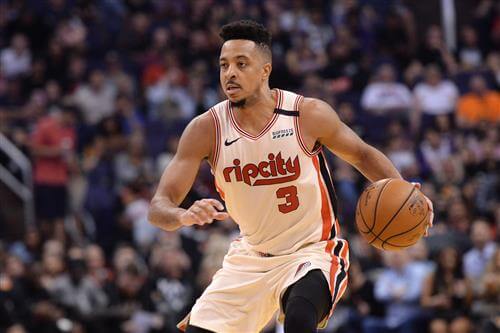 It has been approximately six months since the Philadelphia 76ers lost to the Atlanta Hawks in the NBA playoffs and since then, Ben Simmons has been "the name" on the trade block. Philadelphia has been looking to move Simmons for about half a year now, yet the 3x All-Star still remains on their roster.
From cutting off communication with the team to being thrown out of practice to pretty much having the mentality of "I am going to do what I want, when I want," we have literally seen it all from Ben Simmons this year!
His message of not wanting to play with the 76ers anymore has been received loud and clear, so why are the Philadelphia 76ers not getting rid of him?
Daryl Morey and this front-office have been in discussion with several teams regarding a possible Ben Simmons trade, but the Sixers are not going to get rid of him for anything. They are wanting an All-Star-level player in return due to the fact that they believe they can contend for a title right now.
Whether or not this is actually true is yet to be determined, but with Joel Embiid, Tobias Harris and other high-level secondary talents, this team is definitely built to win right now. With the trade deadline less than two months away, the 76ers are expected to continue fielding offers for Ben Simmons and we might finally see him on the move this season.
One of the teams that has been linked to Simmons for a while now is the Portland Trail Blazers and they could be getting close to wanting to pull the trigger on a trade. Portland is just 13-18 on the season and with their defense being as bad as it is, adding Ben Simmons could really be a move that propels them in the right direction as a franchise.
Damian Lillard's future with the Portland Trail Blazers has also been in question over the last several months. While he and the front-office have made it very clear that he is not going to be moved, Lillard's future still remains a question mark seeing as Portland has not made any strides to become a real contending threat.
Could adding Ben Simmons be the move that makes the Blazers a real threat in the Eastern Conference and for the 76ers, could they look to get another team involved in a trade with Portland in order to get the most value they can?
Let's take a look at a blockbuster three-team trade put together by Bleacher Report's Greg Swartz that involves not just the Philadelphia 76ers and Portland Trail Blazers, but the Indiana Pacers as well.
Philadelphia 76ers Receive: G/F Caris LeVert, G/F Norman Powell, F Larry Nance Jr.
Portland Trail Blazers Receive: G/F Ben Simmons, C Myles Turner, G/F Danny Green
Indiana Pacers Receive: G CJ McCollum, F Nassir Little, C Cody Zeller, POR 2022 2nd Round Pick, POR 2024 1st Round Pick (Lottery-Protected, conveys two years after obligation to CHI in 2022)
It is going to be very unlikely that any trade involving Ben Simmons gets done just involving the Philadelphia 76ers and the other team that they are shipping the 3x All-Star to. Because of cap situations and the fact that the 76ers are wanting a ton of value in return, at least one other team will be involved and in this trade, it is the Indiana Pacers.
Currently 13-18 in the Eastern Conference, the Pacers are another team that has underachieved and struggled this season. A rebuild is on the horizon for them and according to Shams Charania, the Pacers are going to be receptive to trade offers centered around Caris LeVert and Myles Turner.
Finding ways to improve for the future is the main goal of the Pacers right now, which adding CJ McCollum, Nassir Little, Cody Zeller and draft picks at the expense of both LeVert and Turner could be appealing to them.