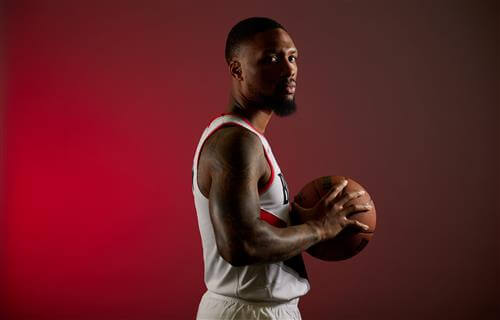 Losing Jamal Murray to an ACL tear in his left knee cost the Denver Nuggets a real chance to contend in the Western Conference, but without him, they still posted a 13-5 record to end the NBA regular season and won their first-round playoff series over the Portland Trail Blazers in six games.
Led by league-MVP Nikola Jokic, the Nuggets definitely have enough talent on their roster to sustain success entering the new season, even with Jamal Murray sidelined.
Michael Porter Jr. is going to step into a much larger role this season, Will Barton and Aaron Gordon should be able to continue improving as secondary talent and the Nuggets do have a lot of depth in their backcourt, something many teams around the league do not have.
Facundo Campazzo was a 29-year-old, experienced rookie last season, something you cannot say about many "rookies" in the NBA, and both Monte Morris and Austin Rivers also proved to be valuable commodities for this team. Denver is in good hands and they should once again be one of the better teams in the Western Conference, but how far can this team actually go, even with Jamal Murray being healthy?
They have made the playoffs each of the last three seasons, winning at least one playoff series every single year, but when they made the Western Conference Finals in 2020, they lost in five games to the Los Angeles Lakers. The Nuggets still seem to be one piece shy of being a true championship contender, so could they get involved in the "Damian Lillard Sweepstakes?"
Lillard is not available via trade right now, but if Chauncey Billups fails to improve this team in his first season as head coach and the Blazers continue to underachieve, it is not crazy to think that the 6x All-Star and MVP candidate would want out of his current situation. There were a lot of talks this offseason about Damian Lillard possibly requesting a trade, but he reassured everyone that he wants to win in Portland.
His word choice was very interesting because while Lillard did say that he is staying loyal to his team, he did mention several times in multiple press conferences that he wants to win and contend for a championship. If the Portland Trail Blazers cannot show improvement this season, then Lillard could absolutely request a trade at any time.
Again, it seems unlikely for any trade talks involving Lillard to materialize during the 2021-22 season, but crazier things have happened in this league before! Let's take a look at a hypothetical trade proposal put together by Bleacher Report's Zach Buckley that involved Damian Lillard getting traded to the Denver Nuggets.
Denver Nuggets Receive: G Damian Lillard
Portland Trail Blazers Receive: G Jamal Murray, F Zeke Nnaji, G Nah'Shon "Bones" Hyland, DEN 2026 1st Round Pick (Top-5 Protected)
A trade involving Damian Lillard would most likely include several other teams and this kind of trade likely would not occur until the offseason, but if the Nuggets were to pursue him independently, they would almost definitely have to trade Jamal Murray and/or Michael Porter Jr.
Murray is coming off of a torn ACL in his left knee and will not be ready to go until sometime in 2022, but he has made tremendous strides every single year he has been in the NBA and is one of those young talents on the verge of making his first All-Star appearance.