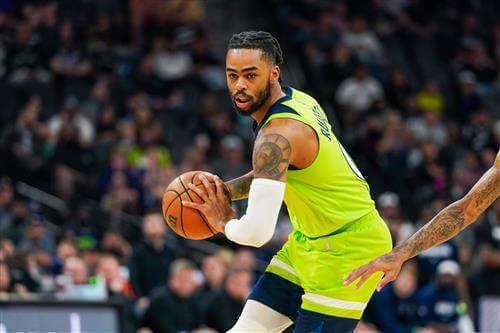 If there is only one thing that the New York Knicks do this NBA offseason it should be to find a starting point guard. That is a position that New York has been looking to fill for years and is one of the things keeping them from reaching their potential.
The 2021-22 season quickly went off the rails for the Knicks because of their point guard situation. Kemba Walker was signed in free agency to take over the starting spot and Derrick Rose was re-signed to shore up the position. Unfortunately, that plan quickly unraveled.
Walker was removed from the rotation 20 games into the season as Tom Thibodeau was looking to shake things up. He eventually returned once the team was short-handed because of injuries and players landing in the league's health and safety protocols. He played in six games before missing another three weeks.
Walker played in another 12 out of 14 games before being sent home for the remainder of the season. He ended up playing in 37 games, while Rose played in only 26 games. Alec Burks manned the starting job in their absence, which posed some problems. Burks did what he could, but he is not a point guard.
New York has to exhaust all of its options this offseason to fill the void. There are some free agents, but if the Knicks strike out there, they can try and find a trade partner. One player that could emerge as an option is D'Angelo Russell.
The Minnesota Timberwolves are reportedly looking to unload their starting point guard this offseason and is someone that could fit into the New York Knicks' backcourt.
What would it take to bring him to the Big Apple? Let's take a look at this hypothetical trade that would land Russell in New York.
New York Knicks Receive: G D'Angelo Russell
Minnesota Timberwolves Receive: G Derrick Rose, G/F Alec Burks, C Nerlens Noel, 2023 First-Round Pick (via DAL)
This deal between the New York Knicks and Minnesota Timberwolves includes four players and one draft pick. When it is all said and done, this could be seen as just a salary swap as every player involved in this deal could be a free agent in 2023.