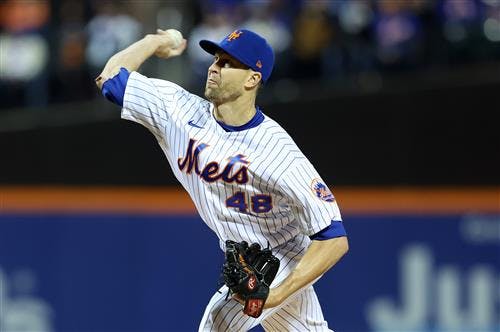 The Yankees and Mets both had franchise cornerstones reach free agency in recent days, with Aaron Judge hitting the market Sunday and deGrom opting out of his contract Monday. MLB Network insider Jon Heyman gets the sense that Judge is more likely to return than deGrom.
Writing for the New York Post, Heyman reports that one Yanks executive said he felt more "confident" now than he had previously about the team's chances of re-signing Judge, while those who have spoken to the Mets recently got the impression the team is pessimistic about bringing back deGrom.
The Mets acted quickly to reach a reliever-record $102 million contract (per a source) with closer Edwin Díaz on Sunday, but that doesn't mean they have an endless budget, according to Heyman, who hears the club has a payroll target.