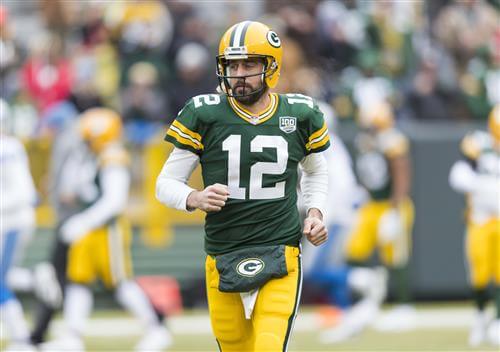 Aaron Rodgers is returning to the Green Bay Packers for the 2021 NFL season. It's the best-case scenario for everyone involved, but it's evident this might be his Last Dance in Green Bay. With more control over his future, Rodgers will likely be playing elsewhere in 2022.
Don't expect Rodgers to be one of the top NFL free agents in 2022. Instead, with Jordan Love ready to take over as the starter, Green Bay will likely trade the face of its franchise to build around its young signal-caller.
With that in mind, let's examine the best landing spots for Aaron Rodgers next year.
Washington Football Team
When Rodgers surfaced in NFL trade rumors, the Washington Football Team largely stayed out of the mix for consideration. Ryan Fitzpatrick will be WFT's starting quarterback in 2021 and expectations are high with the team rising in Sportsnaut's NFL power rankings. But the WFT is an elite quarterback away from Super Bowl contention.
Everything else is in place for Washington. Antonio Gibson is an breakout candidate this year, Terry McLaurin is a No. 1 receiver, Curtis Samuel makes plays and Logan Thomas is one of the most underrated tight ends in the NFL. On top of that, Washington boasts a defensive unit that ranks No. 2 in our NFL defense rankings.
Aaron Rodgers stats (2021): 4,299 passing yards, 48 passing touchdowns, 121.5 passer rating, 70.7% completion rate
Rodgers can run this offense, with the help of innovative offensive coordinator Scott Turner. While it might not be quite as explosive as Green Bay's unit, a top-10 offense and a top-5 defense with an MVP quarterback can win a Super Bowl.
New Orleans Saints
The New Orleans Saints will try to make things work in 2021 with Jameis Winston and Taysom Hill. Assuming that fails, which is the likeliest outcome, head coach Sean Payton will look to do everything in his power to upgrade at quarterback. Rodgers fits the bell perfectly.
Payton is one of the brightest coaches in the NFL. He played an instrumental role in an aging Drew Brees still looked good and this offensive scheme helped backups like Hill and Teddy Bridgwater shine. Rodgers wants an offensive-minded coach who will both challenge him intellectually and give him some play-calling freedom, that can be found in New Orleans.