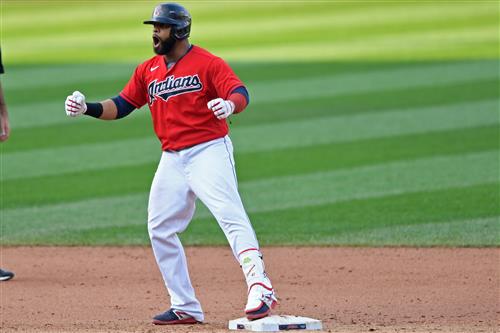 This is a free-agent market big on bodies but light on stars. And with so many teams feeling the financial pinch of the pandemic, it's going to be especially important to find bang for your buck.
We're here to help with this team of bargain ballplayers who could prove to be wily signings.
As tends to be the case, it's hard to determine who really qualifies as "underrated." But it seems safe to say that none of the following guys are front-of-mind in free agency at the moment. Ages listed as of Opening Day 2021.
C: Curt Casali (age 32)
The catching market beyond J.T. Realmuto, James McCann and a 38-year-old Yadier Molina largely revolves around complementary pieces. And Casali, freshly non-tendered by the Reds, is a good one.
Over the last two seasons, Casali's FanGraphs wins above replacement is 1.8, which ranks fifth among all free-agent catchers, just above Molina (1.7). In that time, Casali has provided essentially league-average output (a .244/.340/.435 slash) while grading out above-average in his framing skills. Give him the at-bats against left-handed pitchers (against whom he has an .816 career OPS), and you're in good shape behind the plate. Also, the alliteration of "catcher Curt Casali" is clearly compelling.
1B: Carlos Santana (age 34)
This may have been the year of the MVP first baseman (Freddie Freeman and José Abreu), but teams aren't exactly going to be tripping over MVP-caliber first basemen in this free-agent class. And so they must take a gamble. Santana is up there in years (entering his age-35 season), hit just .199 with a .699 OPS in 2020 and is not likely to repeat his All-Star 2019. But he remains a disciplined hitter in an undisciplined era.
The switch-hitting Santana's 18.4% walk rate that registered as elite this past season, and his expected metrics (a .261 expected batting average and .463 expected slugging percentage, based on batted-ball data) point to bad luck in the shortened season for this traditionally slow-starter.
2B: Cesar Hernandez (age 30)
Speaking of disciplined hitters, it is tempting to put the high-contact, low-K Tommy La Stella in this spot, as he's a worthy target of those who can't land DJ LeMahieu. But because we already had La Stella (and Kolten Wong) on our top 25 free agents list at the outset of the offseason, let's shine a light on Hernandez -- a durable switch-hitter who provides contact, a little bit of speed and good defense on the cheap.
Over the last two seasons with Philadelphia and Cleveland, Hernandez has slashed a respectable .280/.338/.408 while grading out above-average on the basepaths and with the glove. His 1.9 fWAR in 2020 ranked third among all second basemen.
SS: Jurickson Profar (age 28)
OK, Profar hasn't actually played short since 2018. But we wanted to stick him somewhere on this squad, and, once you get past the big names of this free-agent shortstop class (Didi Gregorius, Marcus Semien and Andrelton Simmons), it thins out in a hurry.
Profar endured injury trouble early in his career and never did live up to his pedigree as the No. 1 prospect in baseball back in 2013, and he didn't stick at short. But he's become a valuable, versatile utilityman who can help any contending club. Over the last three years, he's posted an essentially league-average OPS+ (101), with 20 homers apiece in 2018 and '19 and a 20-homer pace in '20. He's done that while taking turns at every infield position and left field. Profar's a streaky hitter, but he'll only be 28 next season.