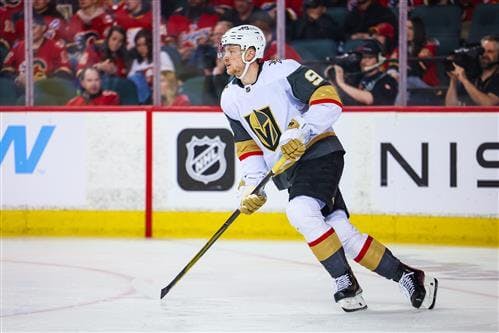 When looking back on past seasons, it's always easy to pick out the high points and shrewd moves and reminisce about the fun and excitement that played out. All of that is especially true for Colorado Avalanche fans right now.
However, not every team is the Avalanche. Looking back at this past season, many fans can just as easily dredge up painful memories of missed opportunities, frustrating decisions and the gut-wrenching losses that resulted from them. For some teams, those squander chances last season could have ripple effects for years to come.
How general managers and coaches handle their rosters can make all the difference between making or missing the playoffs, or becoming an annual contender for the Stanley Cup as opposed to lottery team. While we love to praise the best moves, ruminating over the poor ones can serve as a valuable lesson of what not to do when team-building.
With that said, some mistakes are bigger than others, and that's where we'll focus our attention as we look back at the five worst decisions of the 2021-2022 season.
Blackhawks Continue Hanging on to the Past, Delay Rebuild
To say that things have been rough for the Chicago Blackhawks over the past few seasons would be a vast understatement. The once-dominant Hawks have missed the playoffs in four of the past five seasons, and that one appearance came during the pandemic-shortened season in 2020 in which the field was expanded to 24 teams (Chicago was No. 23).
Despite all of that, they've acted like they must rebuild on the fly while they've still got Jonathan Toews and Patrick Kane. Although new GM Kyle Davidson is getting things back on track with a purpose, former GM Stan Bowman was still hanging onto the glory days by trying to continue to build around Toews and Kane—each in their mid-30s now—while the rest of the roster crumbled around them.
Heading into the 2021-22 season, Bowman traded two first-round picks and a second-round selection to Columbus for defenseman Seth Jones. To the team's credit, Jones did well this season while playing a ton of minutes. Still, the Blackhawks wound up with the third-worst record in the Western Conference, and a bottom-dwelling team giving up picks is great way of staying there for a long time.
Letting go of a dynasty is hard, especially when there are great memories attached to popular players, but that's why the GM position is difficult. Toews and Kane won't be part of the next great Blackhawks teams, and hanging onto them through last season's trade deadline—though Davidson was still only a month into his tenure—will only make the rebuild take longer.