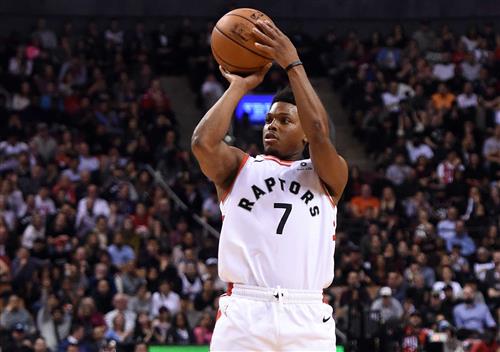 The Philadelphia 76ers were in the thick of the NBA championship race—if not leading it—until they weren't.
But they couldn't protect an 18-point lead in Game 4 or a 26-point advantage in Game 5 before completing their collapse with a 103-96 loss to the Atlanta Hawks in Game 7 at Wells Fargo Center on Sunday.
Just like that, the Sixers are gone fishing, and their front office is off to fortify the roster with limited resources available.
This squad is as expensive as you would expect a heavyweight contender to be, as Philly already has $112.4 million on next season's books despite having only eight players with fully guaranteed contracts. The Sixers have their first-round draft pick, but since they had this campaign's third-highest winning percentage, it lands at 28th overall.
The budget is tight, at least outside of the trade market. There, Philly might find an opportunity to make a big splash.
1. Shop Ben Simmons
On defense, Ben Simmons is a shape-shifting superhero. On offense, he's a question mark—if not an outright liability.
He can be a creative playmaker and a 6'11" locomotive steamrolling toward the basket. Too often, though, he's a passive bystander who lurks in the dunker's spot and crowds the interior area Joel Embiid is trying to attack.
Philly doesn't trust Simmons to be the primary table-setter. He's often tasked with those duties, but repeated attempts to bring in other players to handle the rock and create offense—from Markelle Fultz to Jimmy Butler to Al Horford and finally to sharpshooter Seth Curry and an injured George Hill—says everything you need to know about the Sixers' true feelings on Simmons being on the ball.
His shooting woes are well-documented—he's either unwilling or unable to stretch the floor—and worsening. Forget the three-point arc, he can't find the touch to hit free throws. He's a career 59.7 percent shooter at the stripe and entered Sunday night's series finale with a 33.8 percent connection rate this postseason. For context, Shaquille O'Neal's worst free-throw percentage (during the regular season) was 42.2.
The Sixers were ready to part with Simmons before he flopped in the playoffs. They pushed so hard to turn him and more into James Harden that Simmons' agent was reportedly informed of an expected swap, per Keith Pompey of the Philadelphia Inquirer.
Simmons, of course, wasn't enough to land Harden. A dream deal for Damian Lillard probably isn't happening either. But the Sixers should get something good for the 24-year-old All-Star, almost assuredly something that fits a lot better with Embiid. Trading Simmons for pennies on the dollar makes no sense, but turning him into a couple of quarters and a few dimes just might.
2. Try Landing Kyle Lowry (Again)
Philly's offensive menu needs some new items.
The Sixers got an MVP-caliber campaign out of Embiid, the most efficient season of Tobias Harris' career, tons of long-range bombs by Curry and Danny Green, and their offense still landed 13th in efficiency.
They need more shot-creation, more shooting and more scoring support for Embiid.
Frankly, they need Kyle Lowry, a Philadelphia native. And they know it.
They chased him at the March 25 trade deadline and reportedly plan to pursue him via sign-and-trade this summer, per The Athletic's Sam Amick and John Hollinger. The Toronto Raptors can't ask for too much, since Lowry has the power to sign elsewhere in free agency. But he needs Toronto's help to get to Philly, and perhaps the Raptors would facilitate the move for something like a package of George Hill, Seth Curry and a prospect or a draft pick.
Lowry makes an absurd amount of sense for the Sixers, regardless what happens with Simmons.
The 35-year-old is only two seasons removed from serving as one of the top supporting actors in Toronto's run to the 2019 title. This season, Lowry was one of 11 players to average 17 points and seven assists, ranked fifth among point guards in ESPN's real plus-minus and had the third-highest true shooting percentage of his career (59.3).
He is equal parts offensive organizer, off-ball sniper, tenacious defender and off-court leader. If the Sixers can find a way to make the money work—president of basketball operations Daryl Morey is one of the most creative in the business—they could correct some of their biggest roster imbalances.