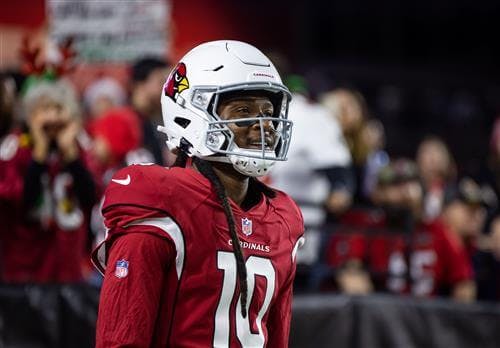 There seems to be no question that a DeAndre Hopkins trade is coming. The Arizona Cardinals wide receiver wants out, and the team seems happy to oblige. A Buffalo Bills trade for a top wide receiver worked out before, as Stefon Diggs has become the team's best pass-catcher in the last three seasons. Now, the team could do it again and kill two birds with one stone, sending disgruntled defensive tackle Ed Oliver to the Cardinals.
Bills trade Ed Oliver to the Cardinals in a DeAndre Hopkins trade
In the AFC Divisional Round last season, the Cincinnati Bengals embarrassed the Bills at home, showing that they were, by far, the better team and had the better roster.
In order to compete for a Super Bowl next season, Buffalo needs to bring in more talent, especially at the wide receiver position. Stefon Diggs had another excellent season, but Gabriel Davis disappointed, as did the rest of the WR corps.
To get Josh Allen more weapons in 2023, a Bills trade is in order. The WR free agent market and the 2023 draft class are relatively weak, so getting a star pass-catcher from another team is really the only option.
Luckily for the Bills, it looks like a DeAndre Hopkins trade is imminent. The veteran WR served a six-game PED suspension last season and openly feuded with quarterback Kyler Murray on the sidelines when he returned. It now seems like a trade is the only option to salvage the situation.
This all makes a Bills-Cardinals deal for the wideout make a ton of sense. So, now the question is, what is the perfect Bills trade for DeAndre Hopkins?
Last year, the big WR trades — A.J. Brown to the Philadelphia Eagles, Tyreek Hill to the Miami Dolphins, and Marquise "Hollywood" Brown to the Cardinals — all involved first-round picks. This offseason, D.J. Moore went to the Chicago Bears as part of the trade for the No. 1 overall pick.