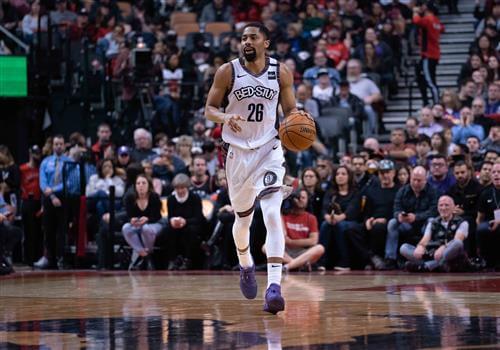 The Los Angeles Lakers and the Brooklyn Nets both fell way short of their ultimate goal, which is winning a championship. However, we all know that part of their struggles can be attributed to injury, as key superstars were injured for both teams. Both teams will also face some roster decisions in the offseason, as key non-superstar players on both teams will be entering free agency.
Perhaps there is a way that both teams could help out one another by executing a trade. This trade idea revolves around point guard Spencer Dinwiddie and center Montrezl Harrell. Here is what it looks like:
Los Angeles Lakers Receive: Spencer Dinwiddie (sign and trade)
Brooklyn Nets Receive: Montrezl Harrell (sign and trade), No. 22 pick
Brooklyn Nets Get A Scoring Center
During Montrezl Harrell's 2019-20 season with the Los Angeles Clippers, he averaged 18.6 PPG coming of 27.8 MPG off the bench. While he took on a smaller role with the Los Angeles Lakers during the 2020-21 season, he could still be a 6MOTY candidate if given the opportunity. Harrell would give the Brooklyn Nets a capable interior scorer, and someone who can provide an offensive spark off the bench.