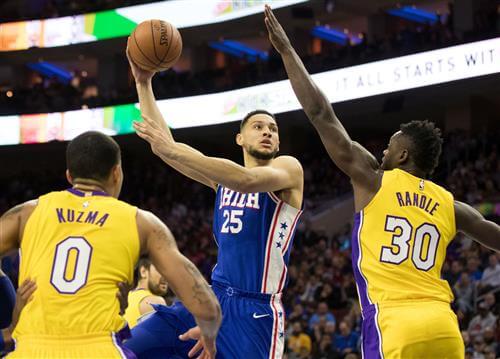 The Philadelphia 76ers and Los Angeles Lakers are two teams at the top of their respective Conference.
For Philly, the core of Joel Embiid, Ben Simmons, Tobias Harris, and Al Horford is enough to consider them a major threat in the East. Though half of their core is still young and largely inexperienced, big expectations have been hoisted on them to lead the Sixers to the promised land this season. Unfortunately, the team's lack of outside scoring has become a flesh wound for them that could turn lethal in the playoffs.
The Lakers, meanwhile, are making up for a recent losing streak. LeBron James and Anthony Davis, though occasionally banged up, have proved to be the monstrous duo everyone thought they'd be entering the campaign. And as they sit atop the Western Conference, even they realize their need for ball-handling. With a lack of backcourt depth, LeBron, Rajon Rondo, and Alex Caruso are the only true playmakers on the team.
With their needs clear, and February's trade deadline around the corner, these two franchises are going to be on the look-out for ways to improve their situation. They need to look no further than each other.
Consider this: Kyle Kuzma, Rajon Rondo, Quin Cook, and Danny Green for 2018 Rookie of the Year Ben Simmons.