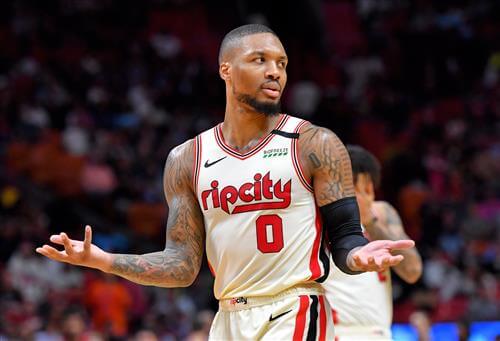 The Philadelphia 76ers have been off to a disappointing start and it is time for a change. Coming into this season, many expected them to represent the Eastern Conference in the NBA Finals after the big. Moves they made. After starting off 5-0, many expected them to cruise through the East but, they have fallen off and are now the 6th seed in the East with a 25-16 record.
This recent stretch has a lot of Sixers fans worried and questioning whether the pairing of Ben Simmons and Joel Embiid will work out.
A potential move that the Sixers could make to turn this season around would be Ben Simmons and Al Horford for Damian Lillard.
The Portland Trail Blazers came into this season with hopes of contending for a championship. Now, they are a measly 17-24 and the 10th seed in the Western Conference. This poor record can be attributed to injuries and a disappointing offseason.