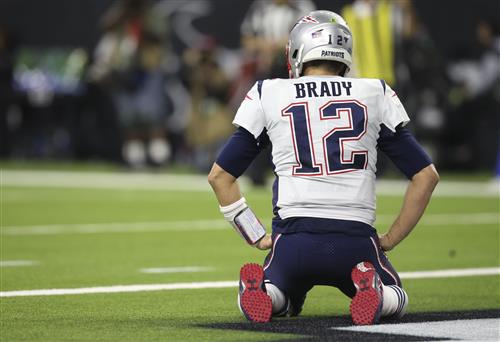 If you skipped Sunday night's matchup between the New England Patriots and Houston Texans and only looked at the box score, you could be fooled into believing that the home team just got the better of a fellow playoff-caliber squad in a tight contest.
The reality, of course, is that the Texans dominated New England when it mattered in a 28-22 victory that looked like a blowout until the Pats generated several dignity-saving touchdowns in what was essentially garbage time.
Prior to that, the Patriots couldn't establish any offensive chemistry against a defense that entered Week 13 ranked 26th in DVOA (defense-adjusted value over average) at Football Outsiders. The Texans had surrendered the sixth-highest opposing passer rating in the NFL prior to Sunday, and yet the most decorated team in league history and its legendary quarterback found itself down 21-3 in the dying seconds of the third quarter.
Prior to throwing an 11-yard touchdown pass to an uncovered James White on New England's last offensive play of that quarter, Tom Brady had completed just 14 of 33 passes for 178 yards and zero touchdowns. Along with an interception, he had a passer rating of 47.3.
Against a D that no longer has stars J.J. Watt and Jadeveon Clowney up front, it was an unacceptable performance by almost any standard.
But it shouldn't have been surprising.